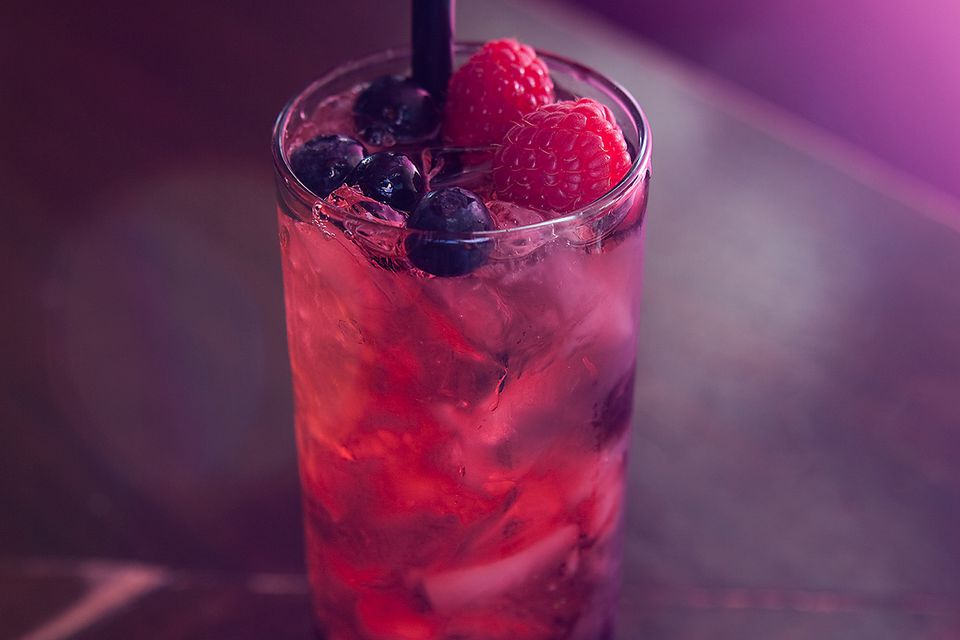 I will often order a Tom Collins with Bombay Sapphire Gin anyway, but I love this idea of adding fruit to the mix. In this case, it is a combination of bing cherries and blueberries and it is simply a delight.
Those two tiny fruits make a world of difference and add some zing to the classic cocktail, pairing wonderfully with this aromatic gin.
If you like, there is another berry that makes an appearance in yet another "patriotic" cocktail. Those would be theraspberries in a Red, White, and Sapphire.
In a collins glass, muddle the blueberries and cherries in the lemon juice and simple syrup.
Add Sapphire and ice and stir briefly.
Top with club soda.
Garnish with a lemon wheel and bing cherry.
Recipe Courtesy: Bombay Sapphire Gin
Nutritional Guidelines (per serving)
Calories
1241
Total Fat
5 g
Saturated Fat
1 g
Unsaturated Fat
1 g
Cholesterol
0 mg
Sodium
62,079 mg
Carbohydrates
287 g
Dietary Fiber
42 g
Protein
16 g
(The nutrition information on our recipes is calculated using an ingredient database and should be considered an estimate. Individual results may vary.)