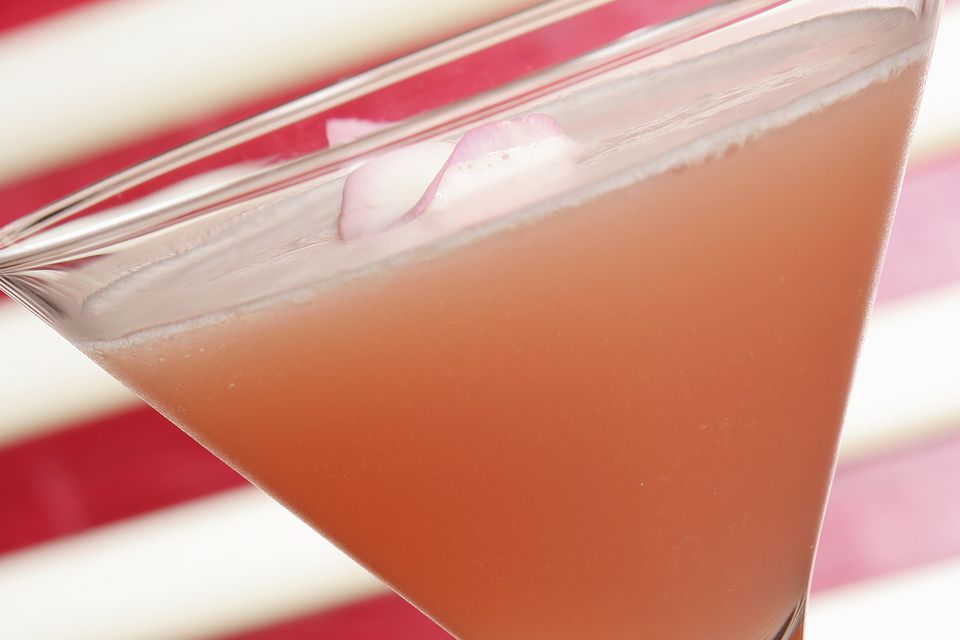 The story I've heard about the origin of the Angel's Tit is that it was a popular dessert cocktail around the time of Prohibition. The name is likely to come from the look of the finished cocktail, a creamy mountain topped with a cherry in exactly the right place.
At any rate, it is an excellent indulgence and some recipes skip the creme de cacao altogether while others say to chill the finished drink for 30 minutes. That does help it keep it's shape and since there is no ice involved, it is nice to have it a little colder.
Pour the white creme de cacao into a cordial or cocktail glass.
Float the maraschino liqueur on top.
Float the half and half on top.
Garnish with a maraschino cherry.
Nutritional Guidelines (per serving)
Calories
37
Total Fat
1 g
Saturated Fat
1 g
Unsaturated Fat
0 g
Cholesterol
2 mg
Sodium
5 mg
Carbohydrates
5 g
Dietary Fiber
0 g
Protein
0 g
(The nutrition information on our recipes is calculated using an ingredient database and should be considered an estimate. Individual results may vary.)