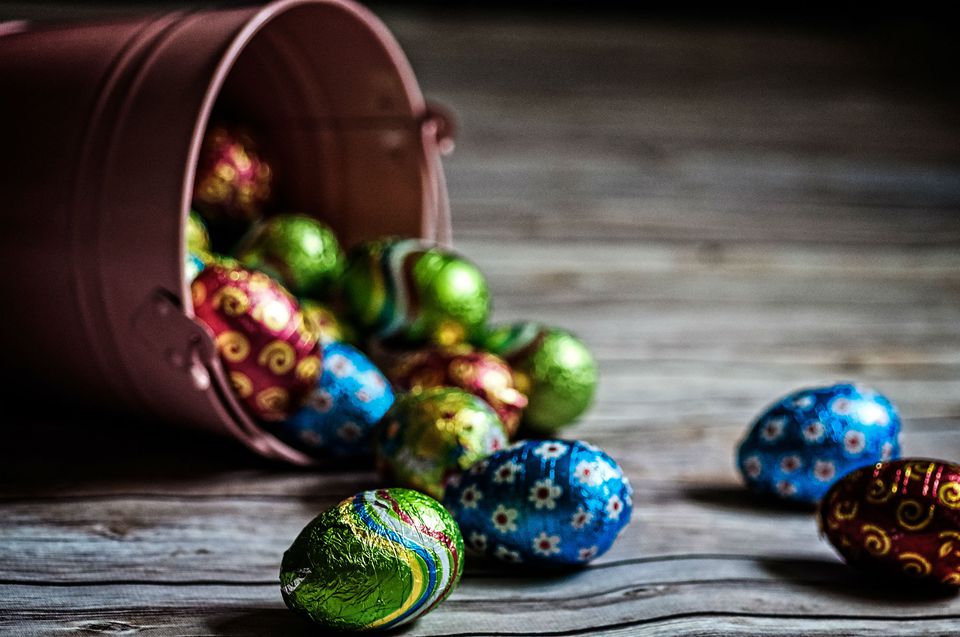 Rosca de Pascua is a sweet brioche-like bread, shaped into a ring and decorated with pastry cream, nuts, fruits, and even chocolate eggs. In Argentina, this cake-like bread is popular on Easter Sunday, though it is a close relative of the New Orleans-style king cake traditionally enjoyed during Mardi Gras in New Orleans, as well as many traditional European loaves of bread made during Easter.
You can start this dough in a bread machine to save time, and let it rise in the bread machine until you are ready to shape it (it will rise once more before baking). Normally this bread/cake is decorated with pastry cream and cherries before it goes into the oven, but I like to add some fresh pastry cream and the maraschino cherries (and other decorations) after it comes out from the oven.
For the Cake:
1 tablespoon active dry yeast
3/4 cup milk (whole)
2/3 cup sugar
2 eggs
8 tablespoons butter
4 cups of flour
1 to 2 teaspoons vanilla
1 teaspoon salt
1 tablespoon lemon zest (zest of 1 lemon)
1 egg yolk (for egg wash)
For the Pastry Cream:
1 cups milk
1 egg
1 egg yolk
1/4 cup sugar
3 tablespoons flour
2 tablespoons butter
1 pinch salt
1 teaspoon vanilla
Optional: chocolate eggs (for decoration)
Optional: maraschino cherries (for decoration)
Optional: slivered almonds (for decoration)
Heat milk gently until just warm. Place the milk in the bowl of a standing mixer. Stir in 2 tablespoons of the sugar and the yeast and let rest for 5 minutes.
With the dough hook attachment, stir in remaining sugar and vanilla. Add 2 eggs, one at a time, until well mixed. Add half of the flour, the salt, and the lemon zest and mix well. Add the butter in small pieces and knead until they are incorporated, alternating with the remaining flour.
Knead until flour is incorporated, adding extra flour if dough seems too wet. Knead until dough is smooth, shiny, and pulls away from sides of the bowl.
Place dough in a greased bowl and let rise in a warm place until doubled in bulk. (Alternatively, place dough in refrigerator to rise overnight).
If using a bread machine: Use bread machine yeast. Add the ingredients to the bread machine according to your individual machine's directions, and turn on the dough cycle. When cycle is complete, remove dough and shape into a ring (see directions below), or refrigerate dough until ready to use.
Make the pastry cream: Place milk in a saucepan.
Place egg and egg yolks in a medium heatproof bowl and whisk until smooth. Add the sugar and whisk until sugar is dissolved and mixture becomes pale yellow. Sift flour and add a pinch of salt into the mixture and whisk gently until incorporated.
Bring milk to a simmer. Pour milk into the egg mixture while whisking, and stir until smooth. Transfer egg/milk mixture back into the saucepan and return to heat, constantly whisking, until mixture starts to thicken and turn glossy. Cook, stirring vigorously, for 2-3 minutes longer.
Remove from heat and whisk in butter. Let cool slightly and whisk in vanilla.
Chill pastry cream in the refrigerator, covering the surface with plastic wrap to prevent a film from forming.
Punch down risen dough and roll out on floured surface into a rectangle, about 18 inches by 10 inches.
Brush the surface of the dough lightly with water. Roll up dough lengthwise, tightly, into a log. Roll the log with your hands to lengthen it. Connect ends of the log to form a ring. Place ring carefully onto a parchment paper lined baking sheet. (if you are concerned that ring will close in on itself, place a buttered oven proof bowl or metal ring in the center). Whisk egg yolk briefly and brush over the surface of the dough. Let rise in a warm spot for about an hour or until almost doubled in volume.
Preheat oven to 375 F. Place the pastry cream into a ziplock bag (or a pastry bag with a 1/2" round tip). Snip one corner off of the bag and pipe the pastry cream decoratively onto the top of the cake, reserving some pastry cream for later if desired. Add maraschino cherries and nuts to decorate (or add after baking if preferred). Place the bread ring in the oven, then lower the temperature to 350 F. Bake until bread is golden brown and sounds slightly hollow when tapped gently for about 30 minutes.
Let cake cool completely before serving. Decorate with more pastry cream, cherries, nuts, and chocolate eggs.
Nutritional Guidelines (per serving)
Calories
409
Total Fat
23 g
Saturated Fat
12 g
Unsaturated Fat
8 g
Cholesterol
174 mg
Sodium
466 mg
Carbohydrates
43 g
Dietary Fiber
2 g
Protein
9 g
(The nutrition information on our recipes is calculated using an ingredient database and should be considered an estimate. Individual results may vary.)