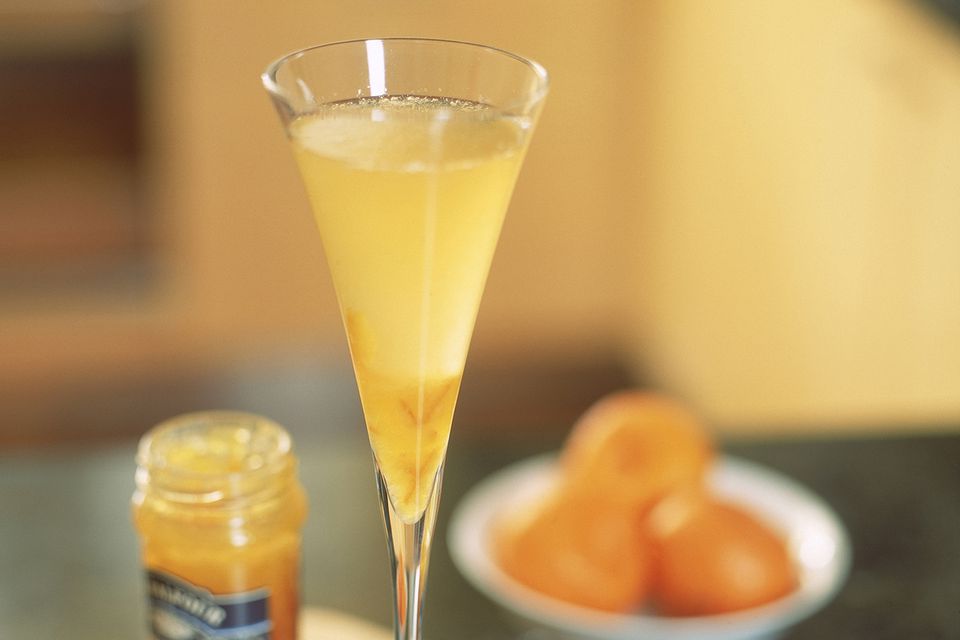 The Baby Bellini is the innocent, virgin version of the classic peach and Champagne cocktail from the 1930's called the Bellini. It is perfect for elegant entertaining and has the feel of a great Champagne cocktail. The taste is close to that of the original, but none of the alcohol, so it's a win-win!
Serve this drink for brunch, a wedding reception, baby shower or any other 'dry' occasion.
As in the Bellini, peach juice or puree can also be used in place of the nectar, and if you like, you could use ginger ale instead of cider.
2 ounces peach nectar
2 ounces sparkling cider (or more to fill glass; chilled)
Pour the peach nectar into a Champagne flute.
Slowly add the sparkling cider.