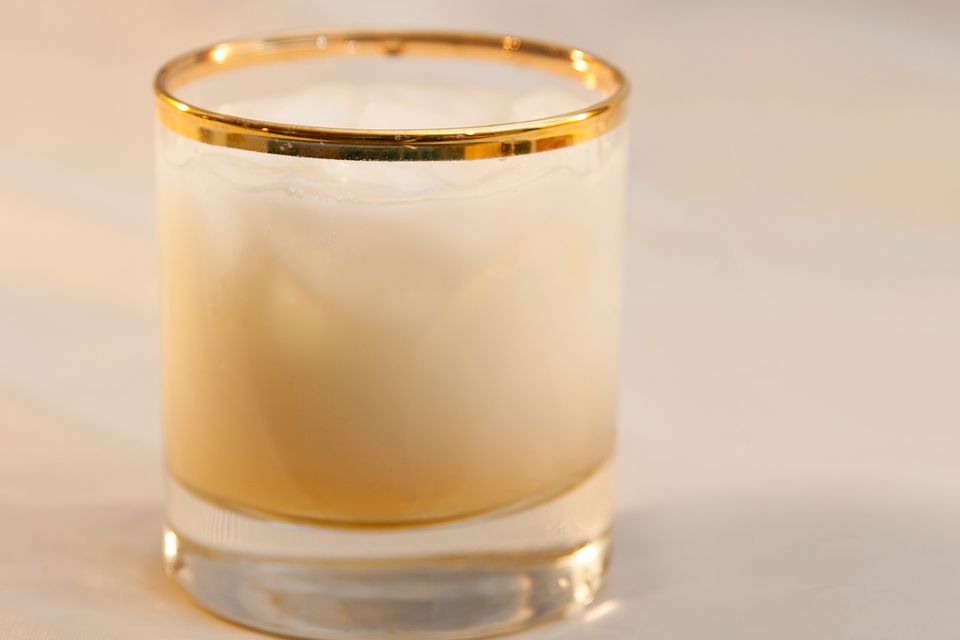 The Banshee, or Capri, is a delicious drink that tastes similar to a chocolate covered banana. It's made much like a White Russian and is almost as popular a drink. The other nice aspect of the Banshee is that it is lower in alcohol content, making it a gentle cocktail.
More Cream-Based Cocktails
1 ounce banana liqueur
1/2 ounce white crème de cacao liqueur
 4 1/2 ounces milk (or cream; as needed to fill glass)
Fill an old-fashioned glass with ice.
Pour in the liqueurs.
Fill the glass with milk or cream.
Cover the glass with another glass and shake.
Nutritional Guidelines (per serving)
Calories
151
Total Fat
4 g
Saturated Fat
2 g
Unsaturated Fat
1 g
Cholesterol
13 mg
Sodium
56 mg
Carbohydrates
19 g
Dietary Fiber
1 g
Protein
4 g
(The nutrition information on our recipes is calculated using an ingredient database and should be considered an estimate. Individual results may vary.)