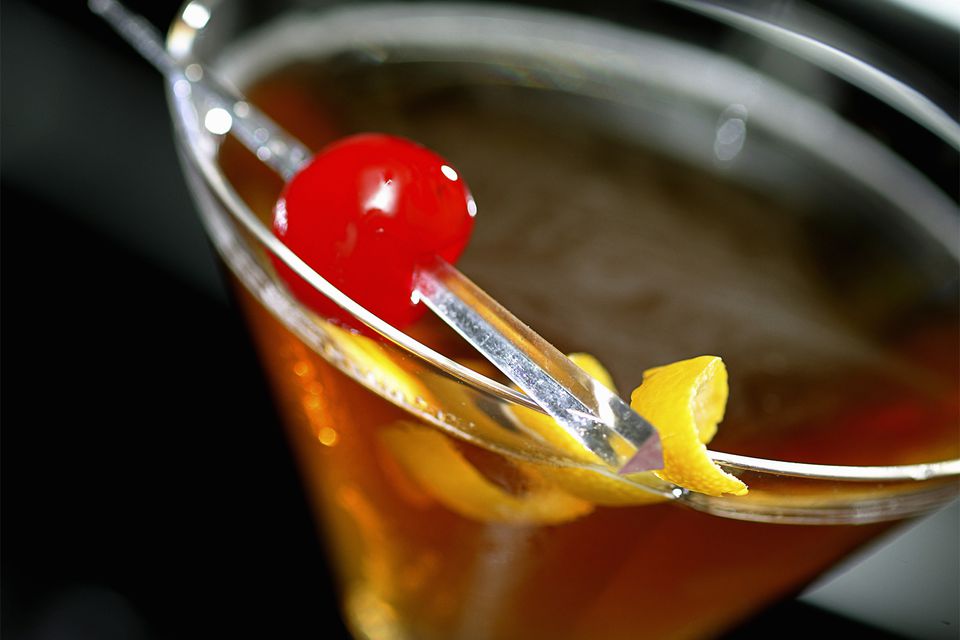 Created by Washington D.C. based mixologist, J.P. Caceres, this wonderful Game Set Match Cocktail is a nice twist on the classic Manhattan.
The Game Set Match combines the smooth yet subtly spicy flavors of Basil Hayden's Bourbon with sweet vermouth, Cynar artichoke liqueur, and two kinds of bitters. Complex, with a long finish, this cocktail is the perfect way to enjoy the end of a warm summer night.
Combine the ingredients in a mixing glass filled with ice.
Stir for 25-30 seconds.
Strain into a chilled cocktail glass.
Garnish with a lemon wedge and cherry.
More Tips for Making a Great Game Set Match
Basil Hayden's is the perfect choice for bourbon in this cocktail because it is a smooth whiskey that has a lot of character. If you were to seek out a substitute, you may think about using one of the other bourbons from Jim Beam's Small Batch Collection though all of the other options are a little bit stronger than the recommendation.
Carpano Antica Formula is one of the best options available among the many sweet vermouth labels produced today. It is considered top-shelf among the fortified wines and is a perfect choice for any of your favorite vermouth cocktails.
Cynar is an artichoke-based digestif that has been around for over half a century but is only just recently receiving new attention among modern mixologists. Its bitter profile is the perfect contrast to the sweet and spicy combination of the whiskey and vermouth it is cocktails such as this that are transforming it into a modern marvel in the cocktail world.
Two styles of bitters are used in this cocktail. It is not a common occurrence though it does happen from time to time because each flavor brings in a new aspect that adds to the balance of the drink. The bitters recommended are really the best options within their flavor profiles and it would be best not to substitute either of them.
How Strong Is the Game Set Match Cocktail?
This is a pretty potent cocktail because it is made up completely of alcoholic ingredients, just be sure to stir it properly to get a nice dilution. If we stuck to all of the recommended brands, the finished drink would weigh in at a hefty 29 percent ABV (58 proof).
Nutritional Guidelines (per serving)
Calories
327
Total Fat
4 g
Saturated Fat
1 g
Unsaturated Fat
2 g
Cholesterol
8 mg
Sodium
108 mg
Carbohydrates
66 g
Dietary Fiber
0 g
Protein
3 g
(The nutrition information on our recipes is calculated using an ingredient database and should be considered an estimate. Individual results may vary.)