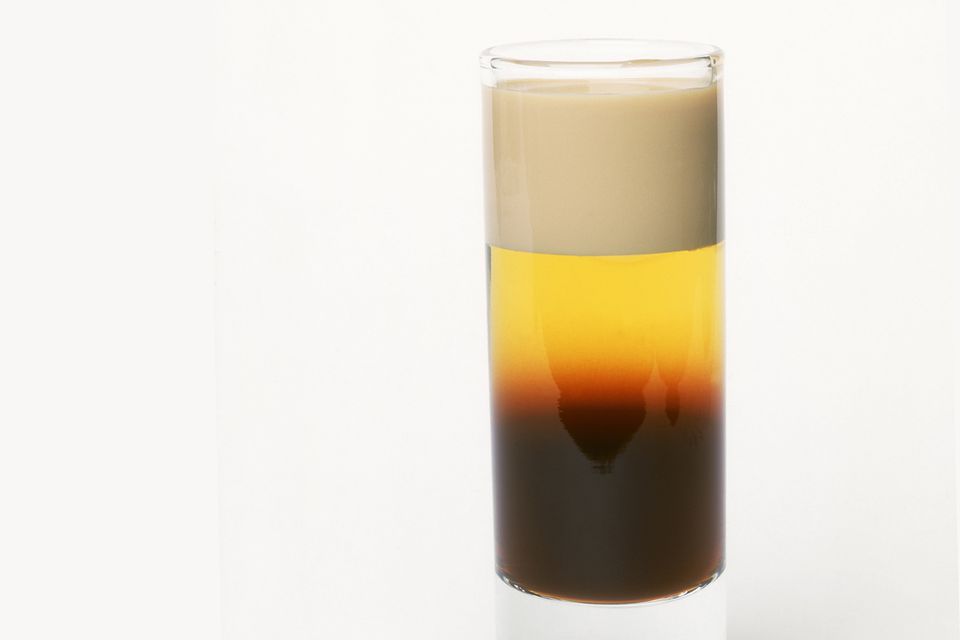 A Star Trek fan had to have created this shooter. It's an interesting mix of coffee, banana and Irish cream liqueurs that create a smooth, creamy shot.
This shooter is also often layered directly in the shot glass. Coffee liqueur (e.g. Kahlua) on the bottom and Irish cream (e.g. Baileys) on the top.
Pour the ingredients into a cocktail shaker with ice.
Shake well.
Strain into a shot glass.
How Strong is the Beam Me Up Scotty Shot?
When you shake this shot up it will be a little weaker than if you choose to layer the ingredients. The dilution from the ice makes a big difference, but both are still relatively mild shooters.
Layered Beam Me Up Scotty: 22% ABV (44 proof) 
Shaken Beam Me Up Scotty: 16% ABV (32 proof)
Nutritional Guidelines (per serving)
Calories
95
Total Fat
0 g
Saturated Fat
0 g
Unsaturated Fat
0 g
Cholesterol
0 mg
Sodium
3 mg
Carbohydrates
13 g
Dietary Fiber
0 g
Protein
0 g
(The nutrition information on our recipes is calculated using an ingredient database and should be considered an estimate. Individual results may vary.)