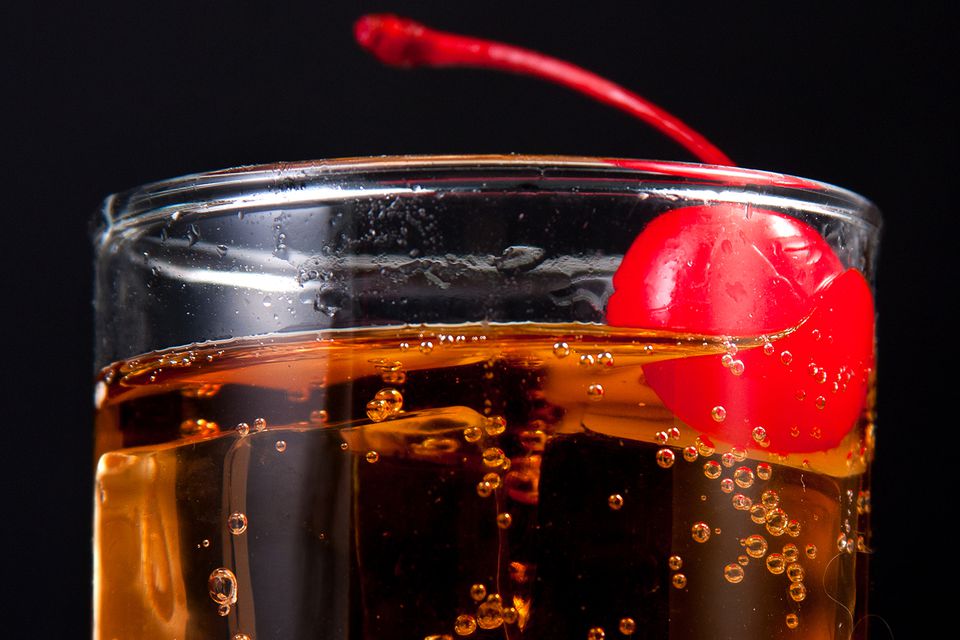 This is one Black Cat that you won't mind crossing your path! At first glance, you may think that the flavor combination is a little odd, but it works. Think of it as a spiked cherry cola with a cranberry twist. This is an easy tall drink to make and serve at a Halloween party.
If you don't have cherry brandy, a cherry liqueur like maraschino will work just fine in its place.
1 ounce vodka
1 ounce cherry brandy
4 ounces cranberry juice (more or less as needed)
4 ounces cola (more or less as needed)
Pour the spirits into a highball glass filled with ice.
Fill the glass with equal amounts of cranberry juice and cola.
Stir.
Nutritional Guidelines (per serving)
Calories
242
Total Fat
0 g
Saturated Fat
0 g
Unsaturated Fat
0 g
Cholesterol
0 mg
Sodium
29 mg
Carbohydrates
38 g
Dietary Fiber
1 g
Protein
1 g
(The nutrition information on our recipes is calculated using an ingredient database and should be considered an estimate. Individual results may vary.)