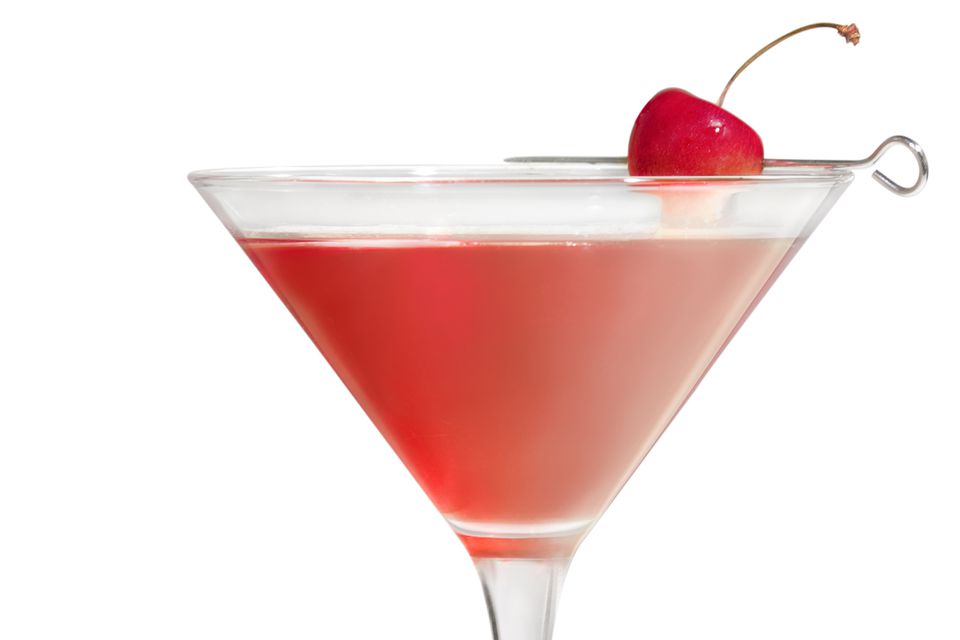 This is one of my recipes that was created on one of those "I feel like something different" days. I originally used Smirnoff's Black Cherry Vodka, which has notes of robust black cherry that are offset with the sweetness of grenadine and a bit of lemon for balance.
Smirnoff has since left the black cherry behind for simply 'Cherry Vodka' and that's a disappointment. However, there are a number of other ​great black cherry vodkas available and I would now recommend the Effen or Grey Goose options.
This is also great served on the rocks, in which case I also like to go tall and top it with ginger ale.
Nutritional Guidelines (per serving)
Calories
150
Total Fat
0 g
Saturated Fat
0 g
Unsaturated Fat
0 g
Cholesterol
0 mg
Sodium
2 mg
Carbohydrates
5 g
Dietary Fiber
0 g
Protein
0 g
(The nutrition information on our recipes is calculated using an ingredient database and should be considered an estimate. Individual results may vary.)