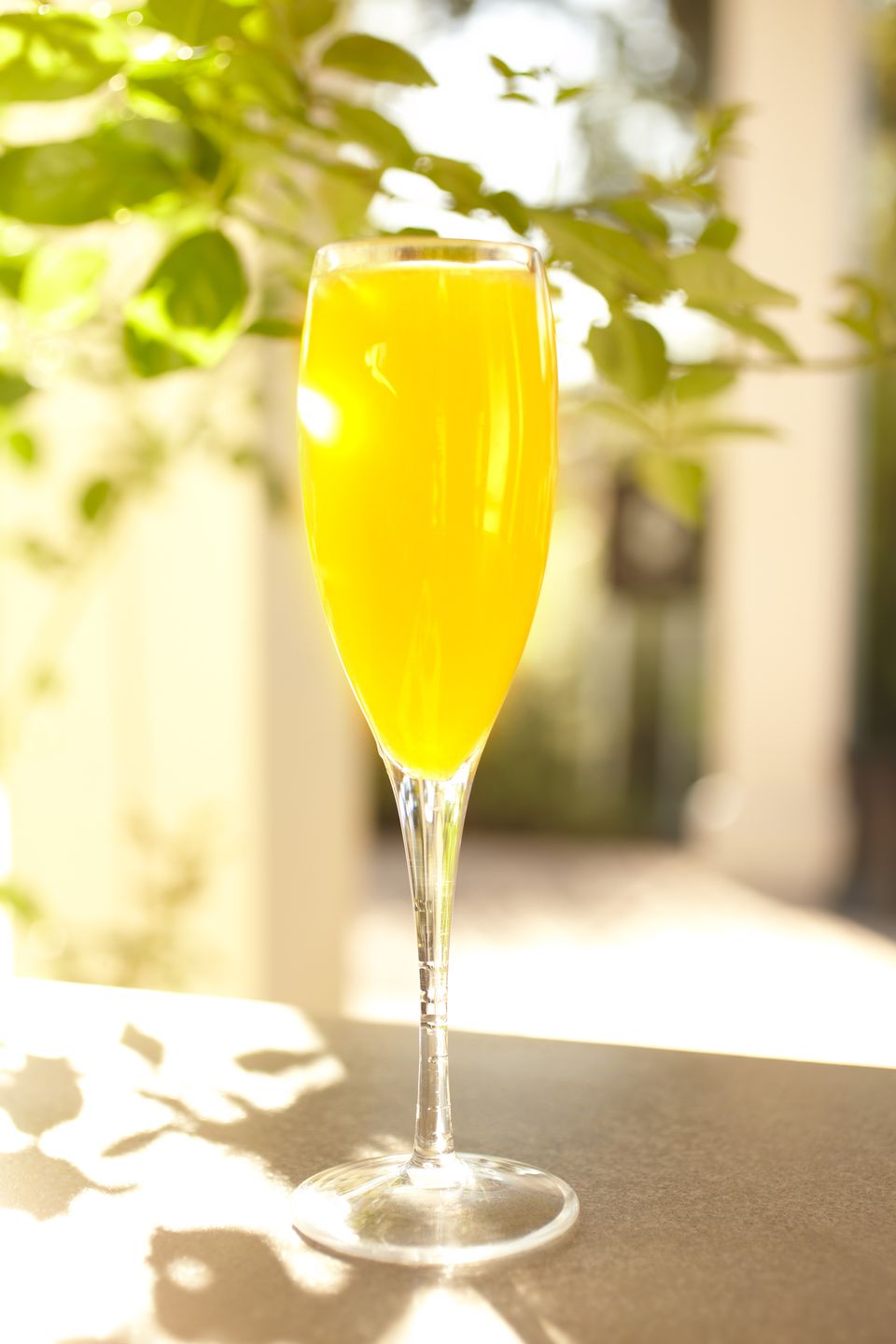 The Buck's Fizz is similar to the popular Champagne cocktail, the Mimosa. The difference between the two is that in this drink there is no triple sec or orange liqueur and the ratios are reversed.
It will make a simple, yet elegant brunch cocktail and is also perfect for celebrating any special occasion for which plain Champagne just will not do.
If you prefer, a dry sparkling wine will also work well in the Buck's Fizz.
3 1/2 ounces orange juice
1 1/2 ounces Champagne
Garnish: orange twist
Nutritional Guidelines (per serving)
Calories
53
Total Fat
0 g
Saturated Fat
0 g
Unsaturated Fat
0 g
Cholesterol
0 mg
Sodium
3 mg
Carbohydrates
10 g
Dietary Fiber
0 g
Protein
1 g
(The nutrition information on our recipes is calculated using an ingredient database and should be considered an estimate. Individual results may vary.)