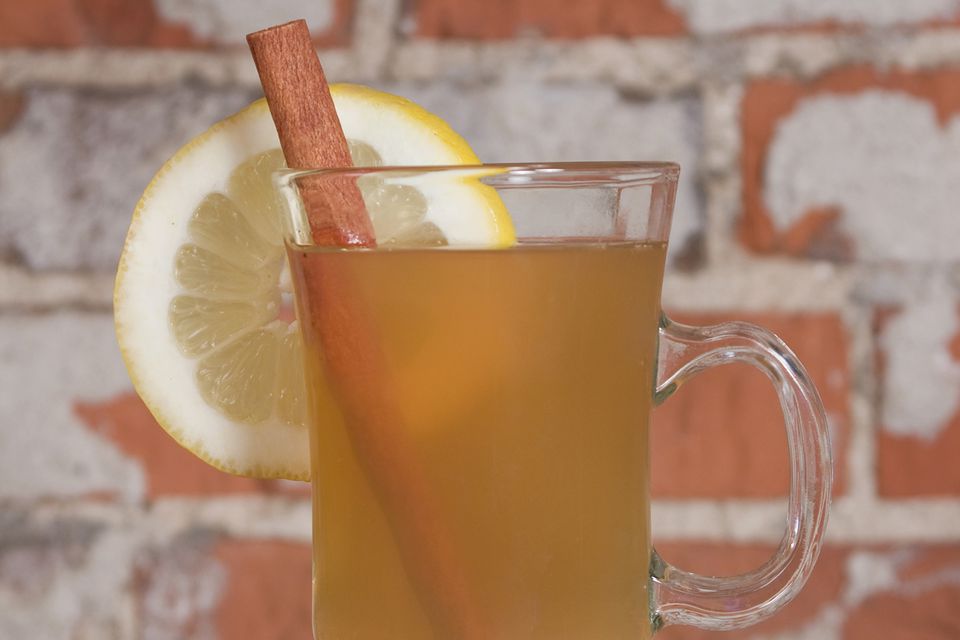 Think of this Irish Punch as an amplified Hot Toddy for a crowd. It is delicious, easy, and a great drink for all of your winter entertaining needs.
The Irish Punch pairs two fantastic spirits: Bushmills Irish Whiskey and Drambuie. These form the base on which a little sweet and sour are added and it is all warmed up into a fun, aromatic brew.
Keep this punch warming on the stove for awhile to fill your home with its soothing fragrance. When you are ready to serve, make sure that your punchbowl is tolerant to heat so it doesn't crack.
While the recipe, as written, was designed to serve six, it can easily be doubled or tripled to fit any size crowd. You may also want to add a few clove-studded orange slices to the bowl for a little extra flavor and aroma.
Combine all ingredients in a medium pot.
Over medium heat, warm the mixture, stirring constantly.
Transfer to a large punch bowl and serve in coffee mugs.
Garnish with shaved nutmeg.
Nutritional Guidelines (per serving)
Calories
140
Total Fat
0 g
Saturated Fat
0 g
Unsaturated Fat
0 g
Cholesterol
0 mg
Sodium
2 mg
Carbohydrates
12 g
Dietary Fiber
0 g
Protein
0 g
(The nutrition information on our recipes is calculated using an ingredient database and should be considered an estimate. Individual results may vary.)