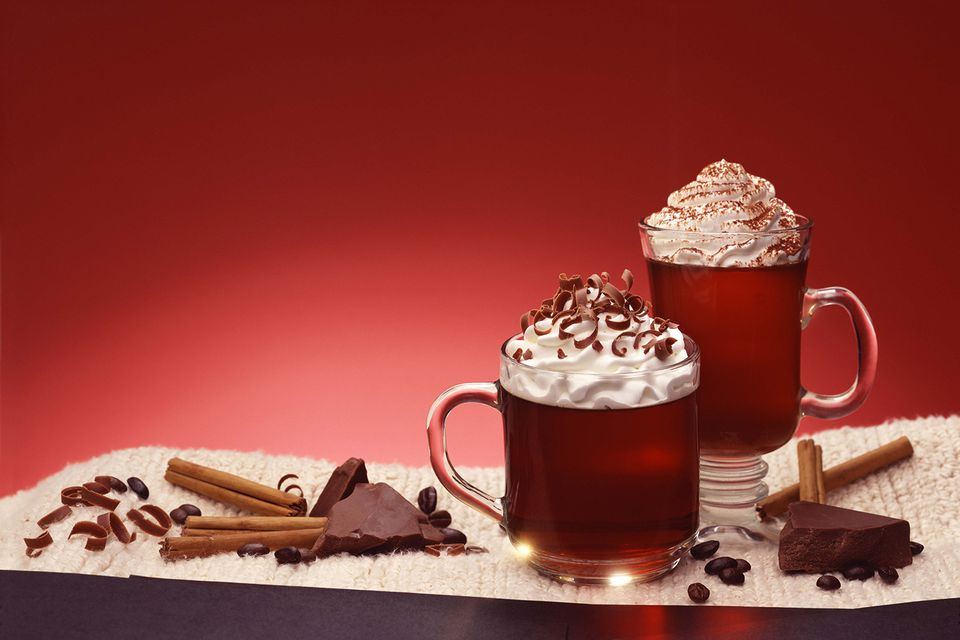 Warm, nutty and delicious: three words that perfectly describe Cafe Amore and French Connection Coffee. This warm cocktail is a beautiful mixture of Cognac, coffee and almond, one you are sure to fall in love with!
Typically, the Cafe Amore uses equal parts (1 ounce each) of the liquors, while the French Connection Coffee has 1 1/2 ounces Cognac and 1/2 ounce amaretto. Also, on the cooler side, skip the coffee and make a French Connection No. 1 or 2.
1 ounce Cognac
1 ounce amaretto
8 ounces coffee (black; more or less to fill glass)
Garnish: whipped cream
Garnish: shaved almonds
Pour the Cognac and amaretto into an Irish coffee glass.
Fill with hot coffee.
Top with whipped cream.
Garnish with shaved almonds.
Nutritional Guidelines (per serving)
Calories
187
Total Fat
4 g
Saturated Fat
1 g
Unsaturated Fat
2 g
Cholesterol
0 mg
Sodium
33 mg
Carbohydrates
23 g
Dietary Fiber
15 g
Protein
23 g
(The nutrition information on our recipes is calculated using an ingredient database and should be considered an estimate. Individual results may vary.)