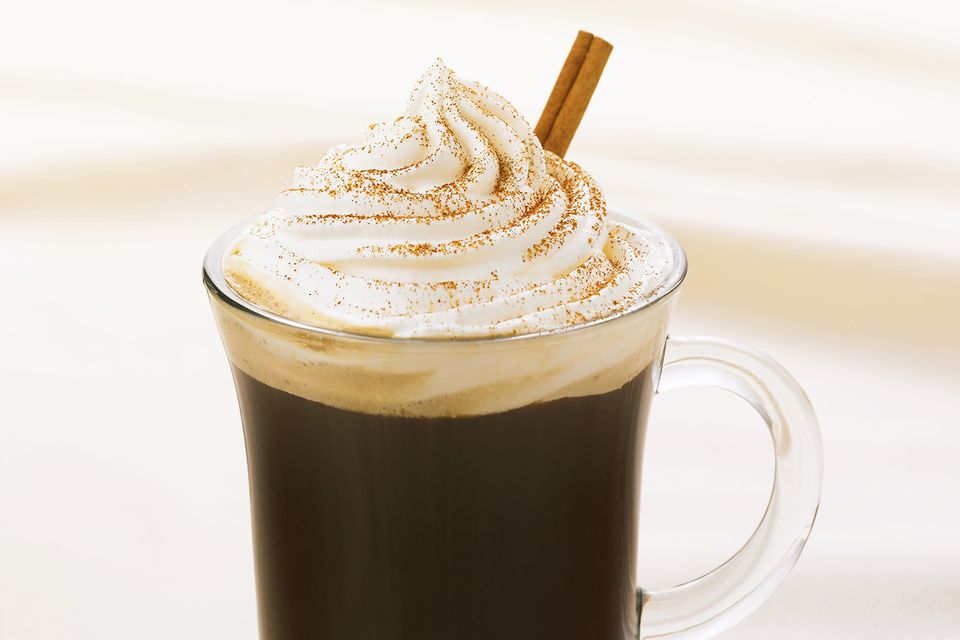 Like most spiked coffee drinks, the Café Royal is simple and uses only one spirit to compliment fresh-brewed, black coffee. This recipe uses a special liqueur, Patron XO Cafe, a unique blend of tequila and coffee essence. This rich coffee liqueur is drier and lacks the sweetness of its common counterparts and in this case, transforms your average cup of java into a spectacular experience.
1/2 ounce Patron XO Cafe
8 to 10 ounces coffee (hot, black)
Garnish: whipped cream
Garnish: cocoa powder
In a heated coffee mug add Patrón XO Café.
Fill to within 1 inch with coffee.
Top with freshly whipped cream.
Dust with cocoa powder.
Recipe courtesy Patron Spirits
Nutritional Guidelines (per serving)
Calories
49
Total Fat
1 g
Saturated Fat
0 g
Unsaturated Fat
1 g
Cholesterol
0 mg
Sodium
12 mg
Carbohydrates
6 g
Dietary Fiber
4 g
Protein
6 g
(The nutrition information on our recipes is calculated using an ingredient database and should be considered an estimate. Individual results may vary.)