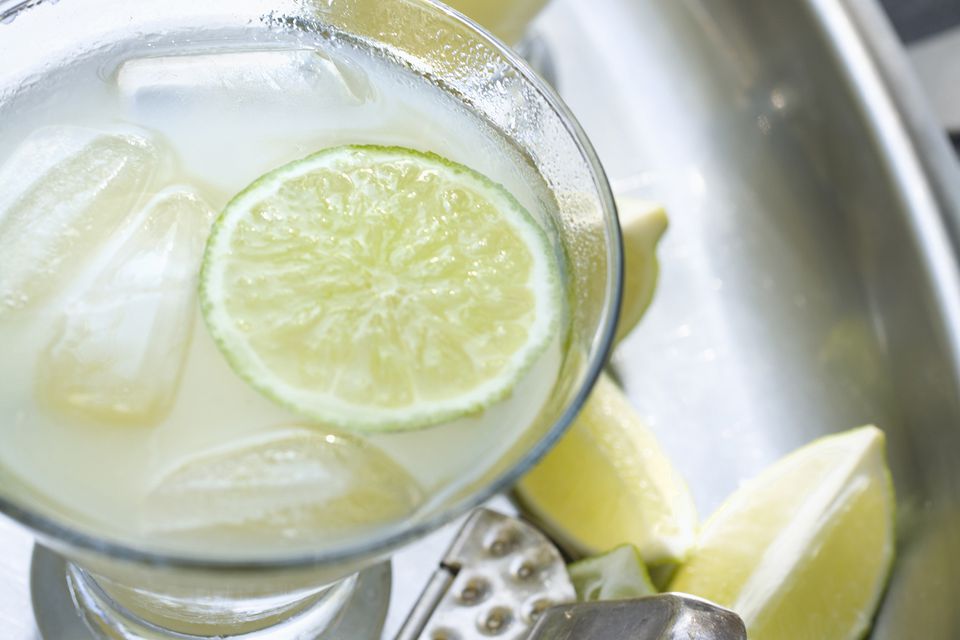 If you are a fan of Brazil's national drink, the Caipirinha, you will love this neat version. The Caipirini has all the same characteristics as its more popular predecessor, the only difference being the addition of lime juice or sour mix and the absence of ice, transforming the drink into a Brazilian Martini.
There are many cachaças available that present the possibility of ruining such a fine cocktail, so it's best to choose a higher quality cachaça like Leblon to have the best Caipirini experience possible.
Slice the lime into thin slices and place into a cocktail shaker with sugar or simple syrup.
Mix, then muddle the contents of the shaker.
Fill the shaker with ice and add the cachaça.
Shake vigorously.
Strain into a chilled cocktail glass.
Garnish with a lime twist.
(Recipe from Camila Cardillo for Leblon Cachaca)
Nutritional Guidelines (per serving)
Calories
182
Total Fat
2 g
Saturated Fat
1 g
Unsaturated Fat
1 g
Cholesterol
24 mg
Sodium
44 mg
Carbohydrates
33 g
Dietary Fiber
2 g
Protein
9 g
(The nutrition information on our recipes is calculated using an ingredient database and should be considered an estimate. Individual results may vary.)