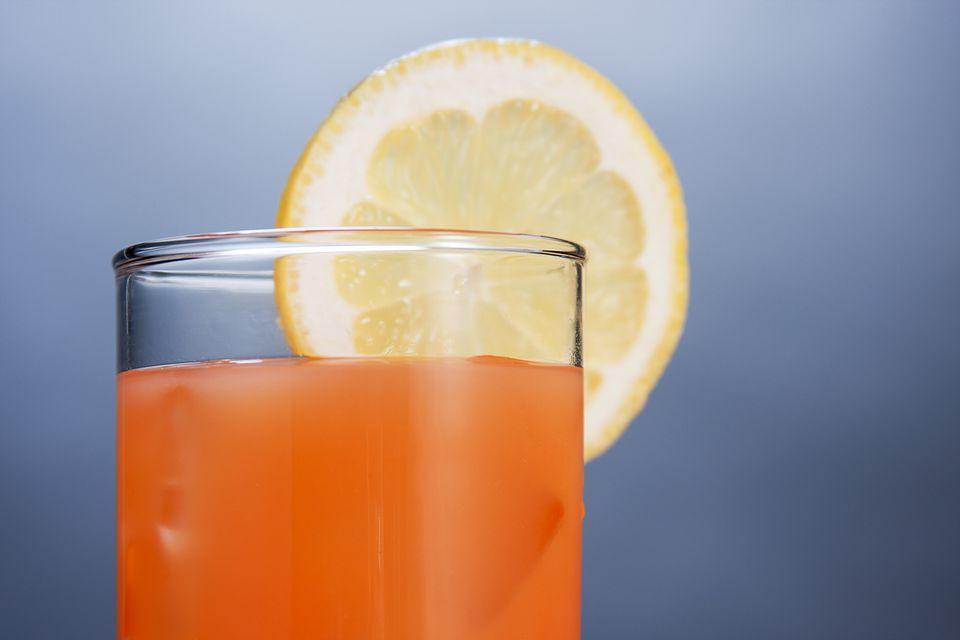 Cardinal Punch is an easy, fruit-filled punch that is great when hosting any type of party, especially outdoor family-friendly events in the spring and summer. You can keep the same ratio of ingredients and adapt this recipe to fill a punch bowl.
I also like to keep a pitcher of the juice mix stored in the refrigerator. It's more complex than the straight bottled juices and, with a bottle of ginger ale on hand, can be quickly and simply transformed into this refreshing mocktail.
Pour the juices into a collins glass half-filled with ice cubes.
Top with the ginger ale.
Garnish with orange and lemon slices.
Nutritional Guidelines (per serving)
Calories
170
Total Fat
8 g
Saturated Fat
3 g
Unsaturated Fat
3 g
Cholesterol
49 mg
Sodium
38 mg
Carbohydrates
9 g
Dietary Fiber
0 g
Protein
16 g
(The nutrition information on our recipes is calculated using an ingredient database and should be considered an estimate. Individual results may vary.)