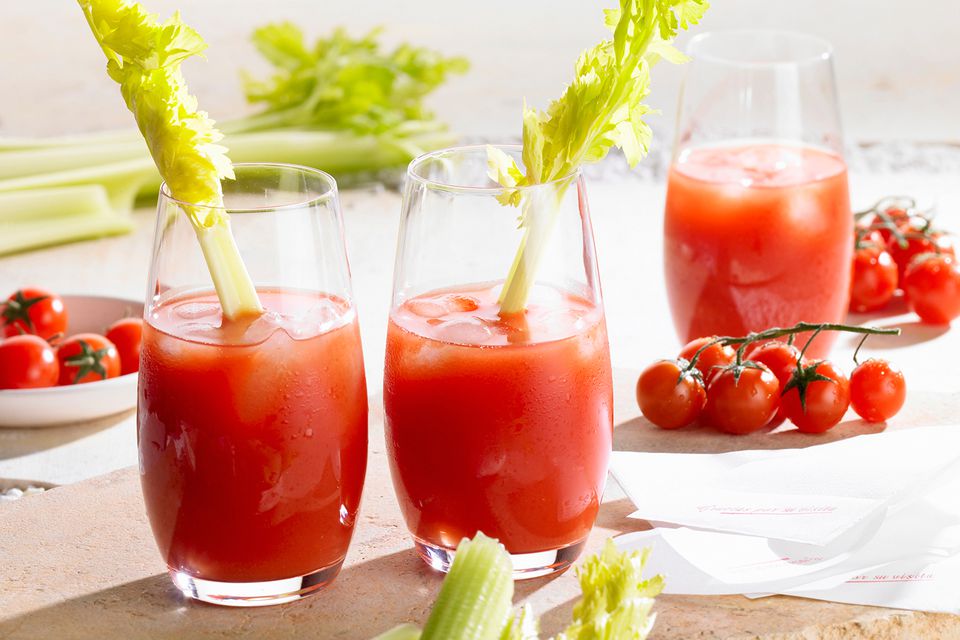 If you are a Bloody Mary fan, you have to give the Central Park a try. This tomato juice highball doesn't have the spice of the more famous drink, but instead has a mellow, flavorful aspect in which the tomato and touch of cayenne are accented with New Amsterdam Gin and vanilla extract. Yes, you read that correctly: vanilla. It doesn't sound quite right but the result is refreshing and adds a touch of sweetness.
2 ounces New Amsterdam Gin
3 drops vanilla extract
4 ounces tomato juice
1 ounce lime juice
1 pinch cayenne pepper
Garnish: cherry tomato
Combine all ingredients in a cocktail shaker filled with ice.
Pour everything into a highball glass.
Garnish with a cherry tomato.
Recipe Courtesy of New Amsterdam Gin.
Nutritional Guidelines (per serving)
Calories
788
Total Fat
1 g
Saturated Fat
0 g
Unsaturated Fat
0 g
Cholesterol
0 mg
Sodium
33 mg
Carbohydrates
38 g
Dietary Fiber
2 g
Protein
2 g
(The nutrition information on our recipes is calculated using an ingredient database and should be considered an estimate. Individual results may vary.)