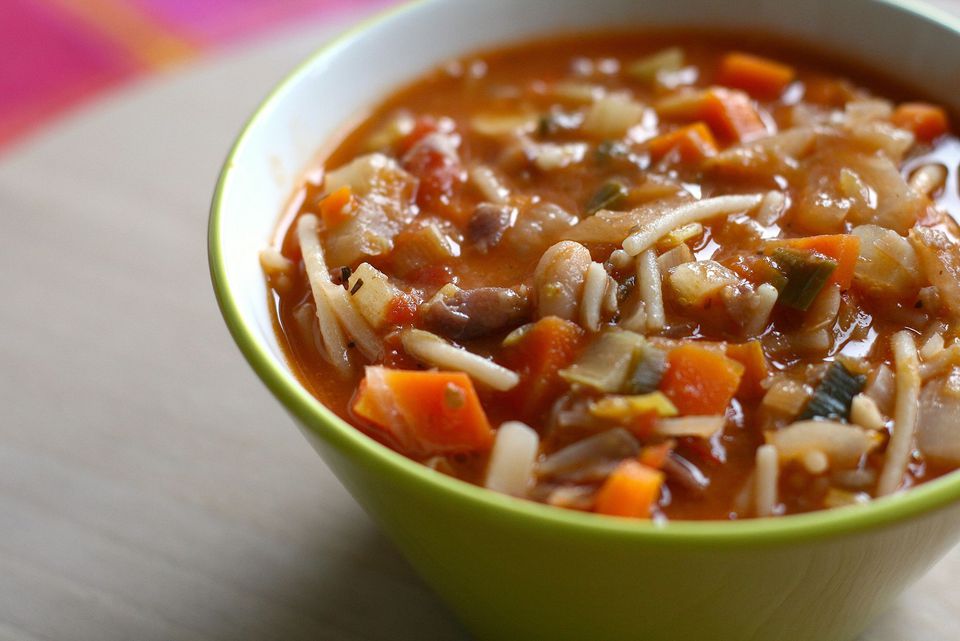 I love minestrone, but to be honest it doesn't have enough "kick" in it for me. I need lots of spices. Chorba is a soup, like the minestrone, but has lots of flavors. It is tomato based with chickpeas and spices.Some variations use vermicelli instead of chickpeas. This is a good comfort food that is very popular during Ramadan in the Middle East.
1 lb. lamb loin chops or beef stew meat
2 onions, finely minced
3 tomatoes, peeled seeded, then crushed
3 carrots, thinly sliced
2 celery stalks, thinly sliced
3 medium sized potatoes, chopped
2 turnips, chopped
1/4 cup fresh parsley, chopped very fine
2 tablespoons tomato paste
1 teaspoon black pepper
1 teaspoon kosher salt
1/4 cup lemon juice
1/4 teaspoon tumeric
1/4 teaspoon ginger
1/4 teaspoon saffron
1 1/2 cups dried chickpeas or garbanzos, soaked overnight
1. Place meat and veggies (except tomatoes) in a large saucepan. Add about 10 cups of water and bring to a boil.

2. Stir in tomatoes and tomato paste. Be very gentle and don't stir vigorously. You want the flavor to escape the tomatoes slowly.

3. Add chickpeas, spice and lemon juice. Slowly stir.

4. Reduce heat to low and allow to simmer for about 30-35 minutes covered or until meat and chickpeas are done.