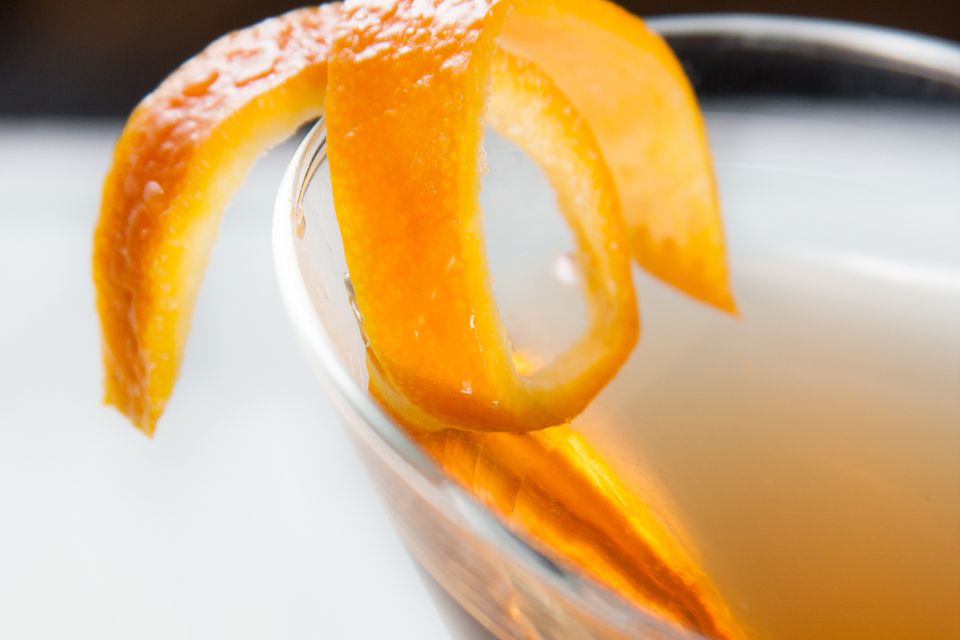 Simple and captivating, The Chrysanthemum is a drink unlike any other. It is very interesting and has a flavor that everyone should try at least once if, for nothing else, the experience. It may not be for everyone, though it may surprise some of you and please your palate.
The drink looks like a brandy 'martini,' mixing brandy with dry vermouth as opposed to the more likely companion of sweet vermouth. Then, we throw in a twist of absinthe and things get really interesting because that brings in that anise flavor that you may not expect from a drink with such a delicate name.
Yet, there's one more thing to note here: the vermouth outweighs both the brandy and absinthe combined. It is not a typo -- this is how Pernod designed the recipe and it works very well together. If it's too much absinthe for you, take that down a bit in the next round or simply begin with a little less than recommended. You may also want to serve it over ice so the flavors mellow a bit more.
In a cocktail shaker, stir together the ingredients.
Strain into a chilled cocktail glass.
Squeeze orange peel over drink, making sure the oils fall into the glass, then drop ​the peel into the drink.
Measuring the parts given in this recipe is a bit tricky. To keep it simple and get a 3-ounce drink once stirred, try: 2 1/4 ounces dry vermouth, 1/2 ounce brandy, 1/4 ounce absinthe.
Recipe courtesy: Pernod Absinthe
Nutritional Guidelines (per serving)
Calories
39
Total Fat
0 g
Saturated Fat
0 g
Unsaturated Fat
0 g
Cholesterol
0 mg
Sodium
1,505 mg
Carbohydrates
7 g
Dietary Fiber
2 g
Protein
3 g
(The nutrition information on our recipes is calculated using an ingredient database and should be considered an estimate. Individual results may vary.)