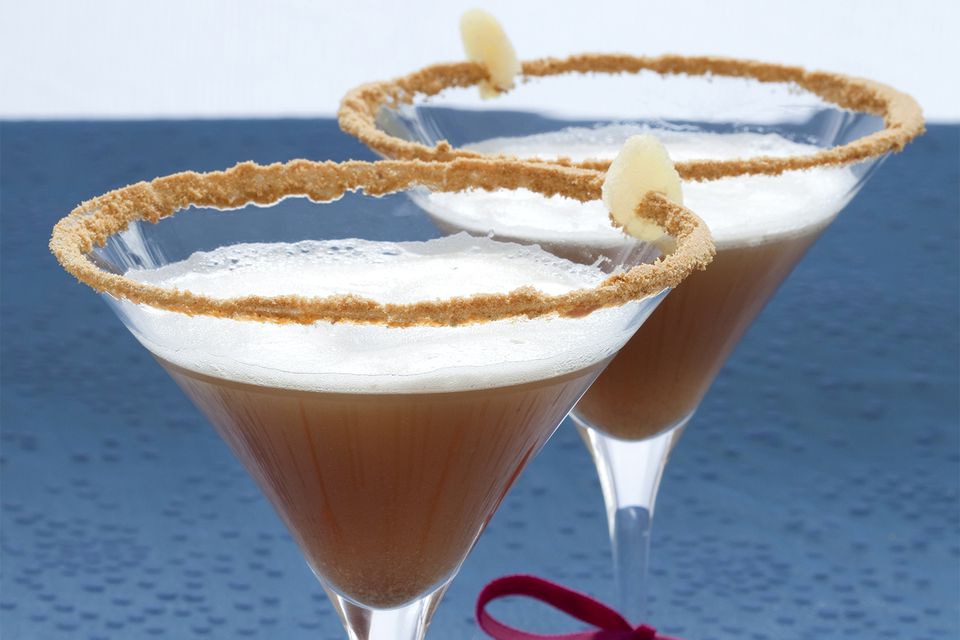 Sorry, no coffee in this cocktail and actually there are no bitters either which, especially in the 1800's, defined a cocktail. The name Coffee Cocktail seems to refer to the "look" of the drink when "properly" concocted and the fact that the brandy-port combination makes it a fine drink before and after dinner as an alternative to coffee.
Despite its deceptive name, it is a classic and first appeared in print in Jerry Thomas' 1887 book, The Bar-Tender's Guide or How to Mix All Kinds of Plain and Fancy Drinks. Without a doubt, it is a great drink, especially if you seek out one of the finer ports available.
 
Pour the ingredients into a cocktail shaker filled with ice.
Shake well (more than usual to ensure the egg is properly mixed).
Strain into a port or sour glass.
Dust the top with freshly grated nutmeg.
The Porto Flip Cocktail
Very similar to the Coffee Cocktail, the Porto Flip uses the same ingredients but changes up the way they are used. This recipe focuses on the port and leaves the brandy as an accent.
If you like one of these recipes, you're likely to enjoy both.
The Porto Flip is a common "flip" drink with a brandy and ruby (or red) port base. Flips were once very popular but lost some of their appeal in the late 19th Century.
When shaking this cocktail (or any with egg for that matter) you'll want to put some extra effort into the task to ensure everything is properly mixed. Some recipes call for 3/4 oz cream and 1/2 tsp powdered sugar to be added. This will make the Porto Flip even creamier and is a matter of personal choice.
Ingredients: 
1/4 ounce brandy
1 1/2 ounces ruby port
1 egg yolk
Pinch of nutmeg for garnish
Preparation:
Pour the ingredients into a cocktail shaker with ice.
Shake well.
Strain into a chilled cocktail glass.
Sprinkle nutmeg on top.