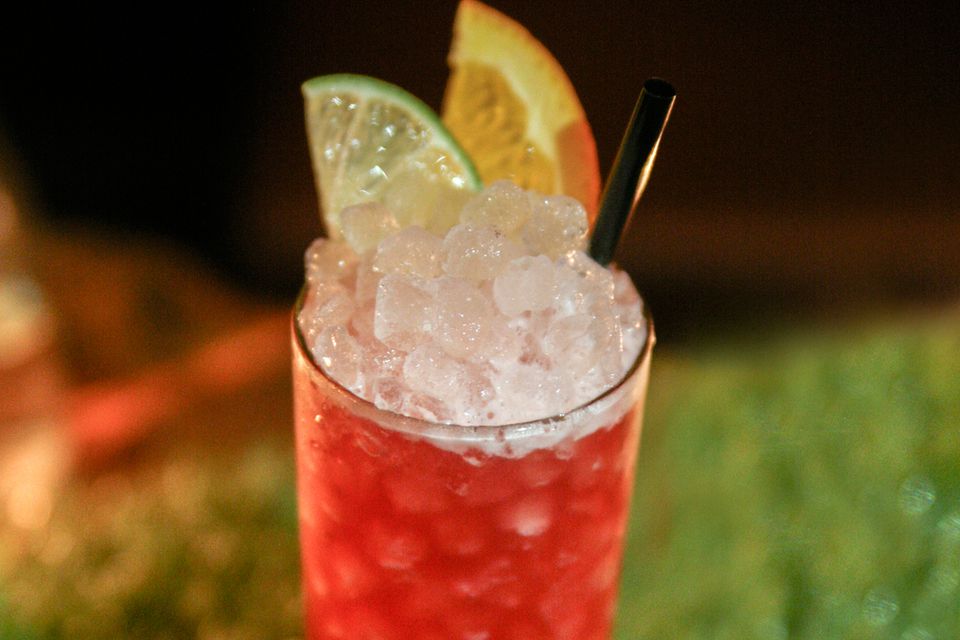 Campari and beer? It may seem like an odd combination, but as Pamela Wiznitzer of Seamstress in New York City has proven, it can work. It's a fantastic mix and a nice change from the typical Campari cocktail.
Wiznitzer's Cold in the Shadows cocktail pairs the bitter aperitif with fresh lime and a little honey syrup, along with the delectable raspberry liqueur from St. George Spritis. After shaking all of that just a few times, a great California craft beer is added and the mix is served over crushed ice.
This recipe is a nice way to get your beer and aperitif in a single glass and it's a fun drink to share at casual dinners, particularly those that involve a barbecue.
1 ounce Campari

1 ounce lime juice

1/2 ounce

honey syrup (1:1 ratio of honey to water)

1/2 ounce

St. George Raspberry Liqueur

1 1/2 ounces

Anderson Valley IPA

 Garnish: orange and lime slices
Nutritional Guidelines (per serving)
Calories
211
Total Fat
2 g
Saturated Fat
0 g
Unsaturated Fat
1 g
Cholesterol
0 mg
Sodium
20 mg
Carbohydrates
37 g
Dietary Fiber
10 g
Protein
12 g
(The nutrition information on our recipes is calculated using an ingredient database and should be considered an estimate. Individual results may vary.)