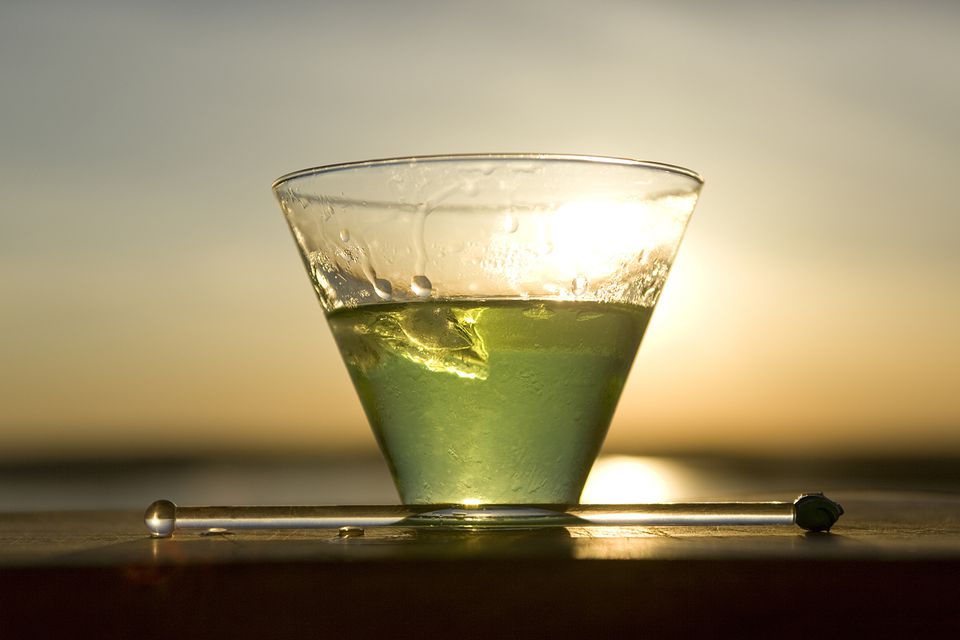 Wasabi is an interesting ingredient and one that we would not normally associate with cocktails. It is, however, an excellent way to get a spicy drink with a twist that is different from the hot pepper options available.
There are a number of 'wasabi martini' recipes, including that listed below, and this one is among my personal favorites though it is, admittedly, not going to be the drink for everyone. If you are an adventurous drinker, try it.
Muddle the cucumber slices, wasabi and simple syrup in a cocktail shaker.
Fill with ice and add gin and juice.
Fine strain into a chilled cocktail glass.
Garnish with a slice of cucumber.
More Tips for Making a Great Cucumber Wasabi Martini
This recipe pairs the heat of wasabi with the cool and refreshing taste of fresh cucumber. It is a natural pairing that has a wonderful contrast and I really enjoy the way that it works with the softer gins.
 Hendrick's is my preferred gin here and its cucumber profile is a perfect compliment to the rest of the drink, leaving you with a nice balance of sweet, sour and spice.
The level of heat your drink will have is going to depend on how much wasabi you use. Start with a smaller amount at first because it is very easy to 'burn' the drink and if you want it a little hotter, go with a little more paste in the next round.