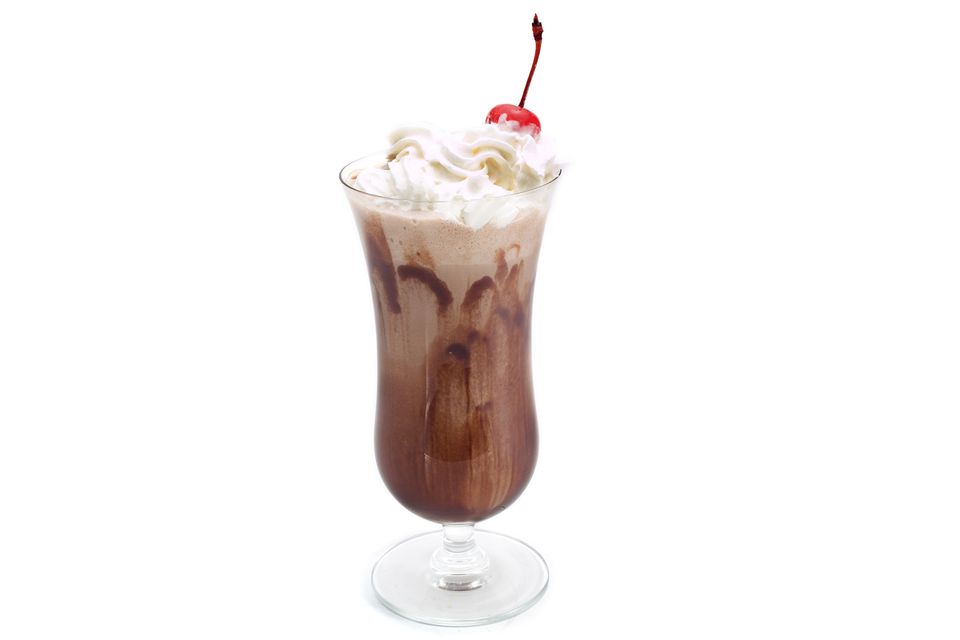 Chocolate lovers rejoice! This cocktail is appropriately named Death by Chocolate because it is heavy on the chocolate and is sure to kill your craving.
If you want to add yet another decadent layer, switch the plain vodka out for one of the new dessert flavored vodkas.
Pour all of the ingredients into a blender.
Pour into a stemmed glass such as a hurricane glass.
Top with whipped cream.
Garnish with the maraschino cherry.
Nutritional Guidelines (per serving)
Calories
1093
Total Fat
63 g
Saturated Fat
37 g
Unsaturated Fat
19 g
Cholesterol
8 mg
Sodium
39 mg
Carbohydrates
90 g
Dietary Fiber
18 g
Protein
14 g
(The nutrition information on our recipes is calculated using an ingredient database and should be considered an estimate. Individual results may vary.)