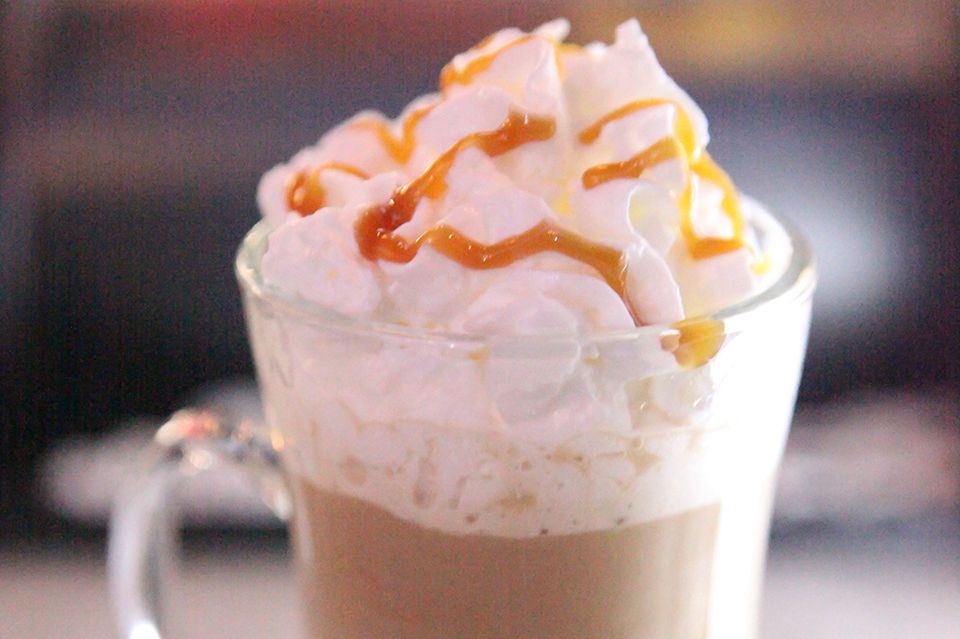 The sweet taste of butterscotch caramel is easy to add to drinks with a bottle of butterscotch liqueur. Also called butterscotch schnapps, this popular liqueur is used in many delicious cocktail and shooter recipes and it's always fun to have in the liquor cabinet.
What is Butterscotch Liqueur?
Butterscotch liqueur is made by mixing butter and brown sugar with a neutral base spirit. The result is a sweet liqueur that tastes just like butterscotch candy.
Though each brand uses a different method, many butterscotch liqueurs have a rich gold color due to either natural or artificial coloring agents. The color is often a highlight in layered drinks and is one of the heaviest ingredients because of its high concentration of sugar. This means that it will almost always be the bottom layer.
The most common butterscotch liqueur is DeKuyper Buttershots and the word "buttershots" is often used to describe all butterscotch-flavored schnapps. Brands will use the name 'schnapps' or 'liqueur' and either can be used interchangeably.
Most butterscotch liqueurs are 15% alcohol by volume (30 proof).
Butterscotch Schnapps Drink Recipes
As you might imagine, butterscotch schnapps is used to create some pretty sweet drinks. From fancy martini-like drinks to party shots that you will definitely not mind swilling, discover a fun, new butterscotch recipe to try tonight.
Butterscotch Liqueur Shots
Buttery Nipple - A layered shot, this one is very simple and tops butterscotch schnapps with Irish cream. There is also a recipe called the Golden Nipple that adds Goldschlager to the mix.
Oatmeal Cookie - One of the most popular butterscotch schnapps shots, this one mixes Irish cream, Jagermeister and cinnamon schnapps with the butterscotch.
Butterscotch Liqueur Cocktails
Caramel Apple Pie - Very simple and delicious, tequila and apple cider are accented with butterscotch for an autumn delight.
Caramel Appletini - A fun and easy green cocktail, the two-ingredient recipe mixes UV Green Apple Vodka with butterscotch.
Caramel Irish Coffee - Take your Irish Coffee to the sweeter side by adding Baileys Irish cream and your favorite butterscotch schnapps. Don't forget the whipped cream!
Brands of Butterscotch Liqueur
Buttershots may be the best-known brand, but I encourage you to explore other butterscotch liqueurs as you find them. Many, like those from Bols or Mickey Finn, have a better taste and are more suited to the fancier drinks in particular. Who knows, you may just find that you've been missing out all this time!
99 Butterscotch Schnapps
Arrow Butterscotch Schnapps
Aunt Bea's Butterscotch Cream
Bacchus Butterscotch Schnapps
Bols Butterscotch Schnapps
Boulaine Butterscotch Schnapps
Dekuyper Buttershots
Dr. McGillicuddy's Butterscotch Schnapps
Hiram Walker Butterscotch Schnapps
Mickey Finn Butterscotch and Vanilla Liqueur
Mother's Butterscotch Schnapps
Philips Butterscotch Schnapps
Prenzel Butterscotch Schnapps
Teichenne Butterscotch Schnapps
Zuidam Butterscotch Liqueur