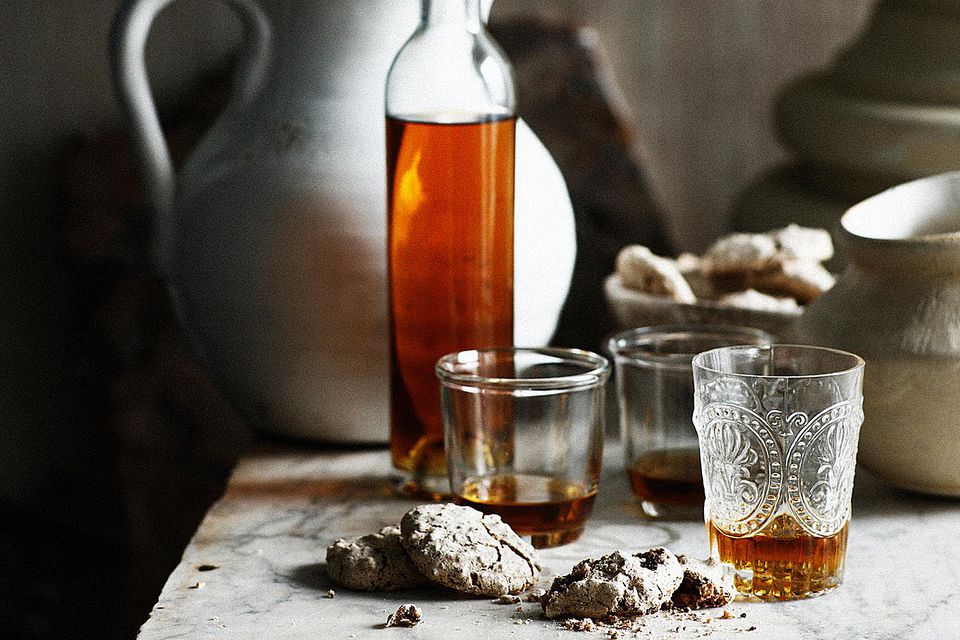 Amaretto is one of those liqueurs that are essential in the bar. There are a lot of great commercial brands available, but it's also very easy to make your own.
Homemade amaretto liqueur is made using four common kitchen ingredients, a little water and a vodka base. Within an hour, you can have your very own bottle of amaretto.
This is a great gift idea also, put it in a gift basket along with a few extras to create a selection of cocktails. Don't forget some almonds to munch on!
2 cups sugar
1 cup brown sugar
2 cups water
3 cups​ vodka
1/4 cup almond extract
1 1/2 tablespoons vanilla extract
Bring the sugars and water to a boil in a saucepan until the sugar is dissolved.
Remove from the heat and allow the mix to cool.
Add the vodka and extracts, stirring until well mixed.
Pour through a funnel into a bottle and seal.
Nutritional Guidelines (per serving)
Calories
263
Total Fat
1 g
Saturated Fat
0 g
Unsaturated Fat
1 g
Cholesterol
0 mg
Sodium
5 mg
Carbohydrates
39 g
Dietary Fiber
0 g
Protein
0 g
(The nutrition information on our recipes is calculated using an ingredient database and should be considered an estimate. Individual results may vary.)