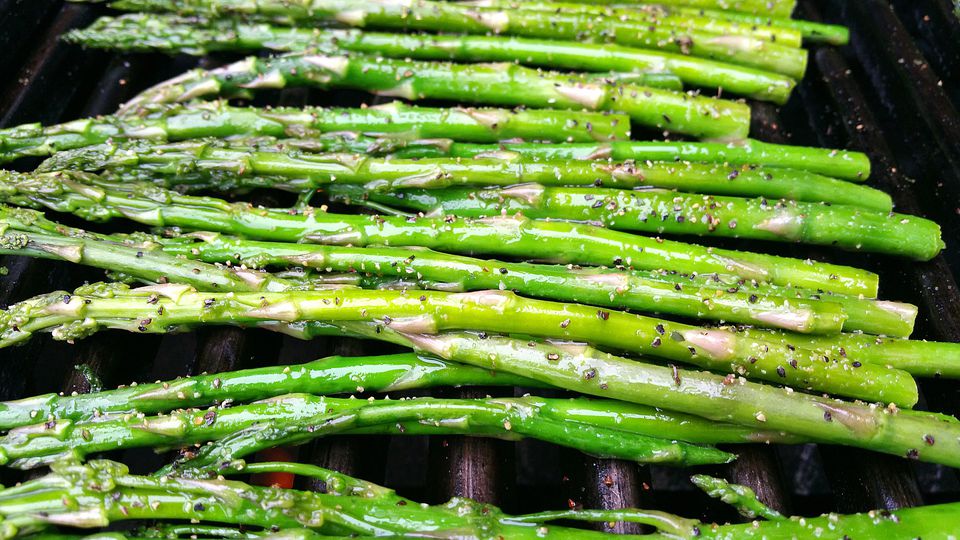 Asparagus is one of those foods that when barbecued, needs little flavor enhancement because the natural flavors are so incredible on their own. For an easy and healthy vegetarian and vegan side dish for your barbecue, try this easy recipe for grilled asparagus.
A nice quality olive oil will serve you well when making any simple grilled vegetable dish, and same with your salt and pepper: use a nice kosher salt or sea salt, and fresh ground black pepper. Worry less about measuring and quantity of the ingredients, and more about the quality, in other words, in grilled vegetables such as this grilled asparagus side.
Looking for more healthy vegetarian barbecue ideas? Here's what to grill for vegetarians.
1 pound fresh asparagus
1 tbsp olive oil
1/2 tsp salt
1/4 tsp pepper
Toss together all ingredients, making sure asparagus is well coated with salt and olive oil.
Place on the grill and allow to cook for at least 5 minutes, turning occasionally.
Nutritional Guidelines (per serving)
Calories
53
Total Fat
4 g
Saturated Fat
1 g
Unsaturated Fat
2 g
Cholesterol
0 mg
Sodium
293 mg
Carbohydrates
5 g
Dietary Fiber
2 g
Protein
3 g
(The nutrition information on our recipes is calculated using an ingredient database and should be considered an estimate. Individual results may vary.)