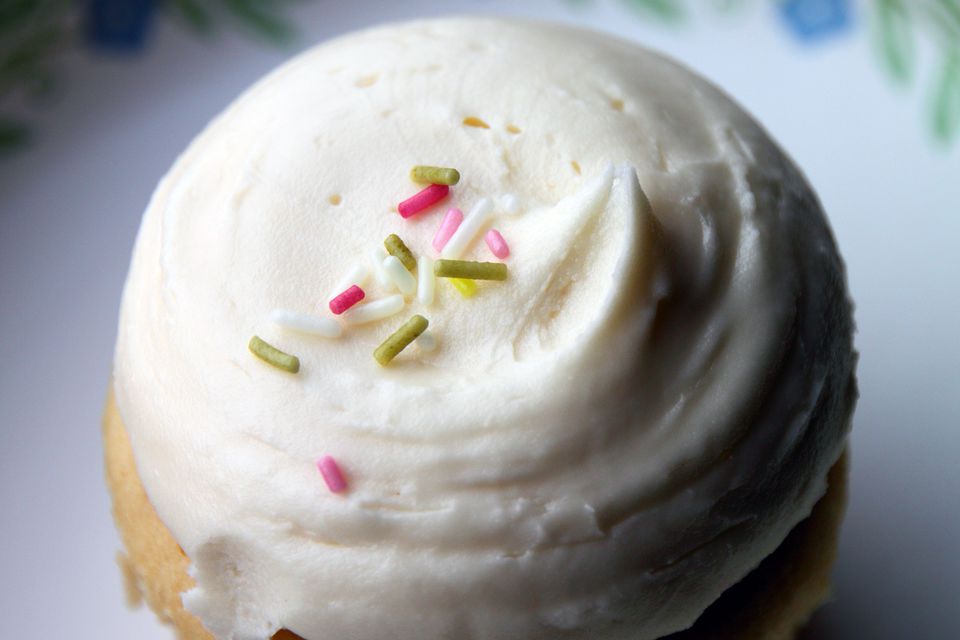 Easy Vegan Vanilla Frosting Recipe. With just three ingredients - powdered sugar, vegan margarine, and vanilla soy milk - this is a basic recipe for a quick and easy vanilla vegan frosting. Just be sure to use a vegan margarine for a vegan version! Admittedly, this recipe has received mixed reviews, but if you follow the recipe and the amounts, you shouldn't have any trouble with this easy and basic frosting.
3/4 cup powdered sugar
3/4 cup vegan margarine
1/8 cup vanilla soy milk
Combine ingredients in a mixing bowl. Using an electric mixer, blend until creamy.
The consistency of the frosting may vary. Add more sugar, margarine or soy milk as needed.
This easy vegan vanilla frosting recipe has been reprinted with permission from The Compassionate Cook Cookbook.
More Vegan Frosting Recipes:
Nutritional Guidelines (per serving)
Calories
267
Total Fat
20 g
Saturated Fat
4 g
Unsaturated Fat
7 g
Cholesterol
0 mg
Sodium
271 mg
Carbohydrates
23 g
Dietary Fiber
0 g
Protein
0 g
(The nutrition information on our recipes is calculated using an ingredient database and should be considered an estimate. Individual results may vary.)