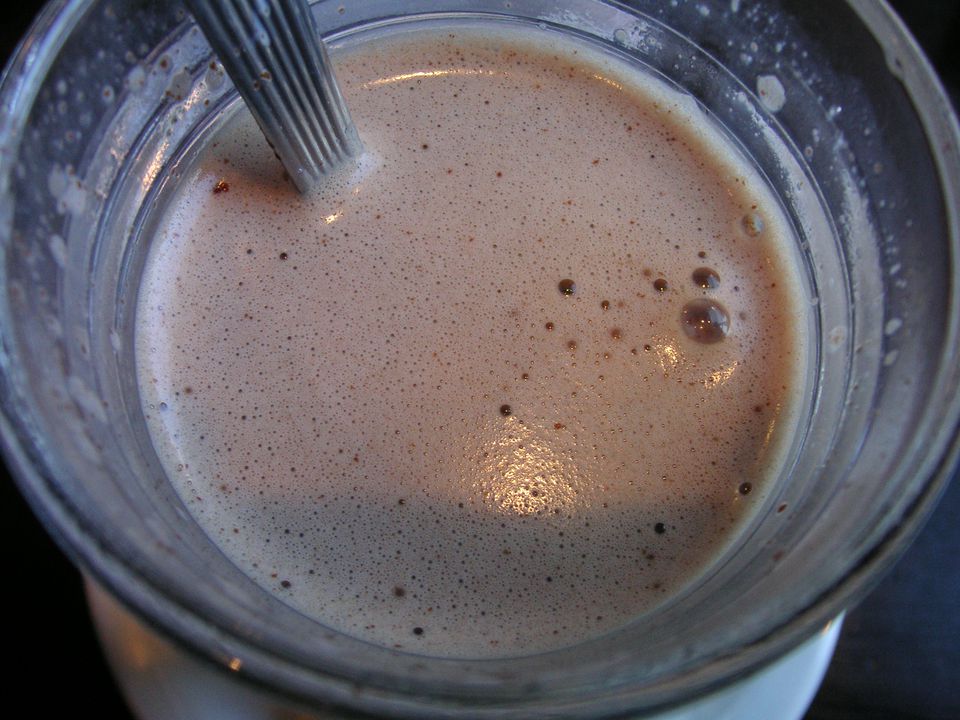 This is the easiest and most fun way to serve hot chocolate. El submarino is an Argentinian treat -- a mug of hot milk with a thick rectangle of dark chocolate served alongside. The chocolate is the submarine, and you sink it into the hot milk. As you stir, the milk becomes hot chocolate, and if you do it right, a nice treat of melted chocolate sludge waits for you at the bottom of the cup. Kids love to do this. A simple but great way to make this warming winter drink.
4 cups whole milk
1/4 cup sugar
1 teaspoon vanilla
4-ounce bar of good quality dark chocolate broken into 1-ounce pieces or 4 1-ounce pieces of dark chocolate
Pour the milk into a saucepan.
Stir in the sugar and vanilla.
Heat the milk slowly over low heat until it is just about to boil. Do not let it boil.
Remove from the heat and divide the milk into 4 mugs.
Serve each mug with a piece of the chocolate.
Wintertime Snacks
So it's going to be a deep freeze out on a January weekend. Great time to cuddle up by the fire with some hot chocolate and snacks for a big movie marathon or streaming binge of a noteworthy TV series.
Mix up a big pot of sweetened milk, per this recipe, and have on hand bunches of dark chocolate pieces so you can make as many servings as you want, whether it's just the two of you or the whole family. Or friends, a few or many.
Snacks with hot chocolate don't have to be sweets. In fact, most of the foods that complement this drink are not sweet. 
Think about salted caramels; salted caramel and chocolate chip cookies; peanut butter (great with chocolate as all kids know) cookies; peanut butter and apricot preserves spread on small French bread rounds; soft salted pretzels; crispy salted pretzels; gourmet potato chips, especially those with a hot kick of spicy flavoring; and nuts, especially salted peanuts, cashews, pecans and almonds. Dried fruit also makes a good companion, especially raisins, dried cherries and dried apricots.
The idea of cheese and chocolate is, well, not on everyone's radar. In fact, it is hardly on anyone's radar. But the foodies have proclaimed this a glorious pairing of two foods from the gods. Which to choose? Mostly you should try various cheeses with bites of dark chocolate to see which pleases you the most. But here are some suggestions from the cheesemaker Cabot: sharp white cheddar, brie, cheddar with peppers, pepper j ack and Monterey Jack. The Wisconsin Milk Marketing Board suggests blue cheese with dark chocolate and Gruyere with milk chocolate; either would be great with a hot chocolate drink.
Nutritional Guidelines (per serving)
Calories
368
Total Fat
20 g
Saturated Fat
11 g
Unsaturated Fat
6 g
Cholesterol
26 mg
Sodium
111 mg
Carbohydrates
38 g
Dietary Fiber
3 g
Protein
10 g
(The nutrition information on our recipes is calculated using an ingredient database and should be considered an estimate. Individual results may vary.)