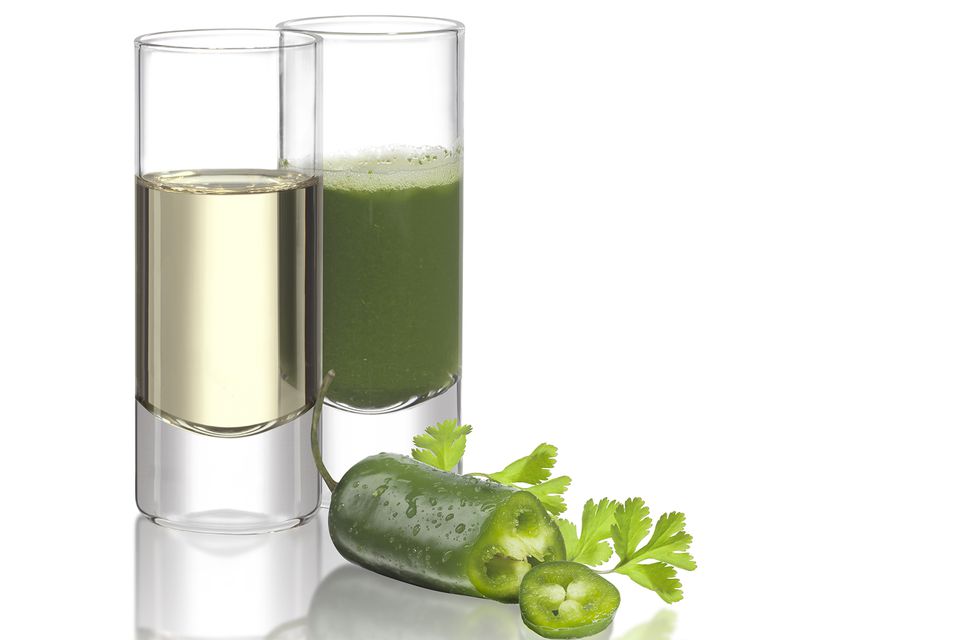 El Vocho is a light twist on the Sangrita.
This two-part shooter begins with a tasty shot of Milagro Reposado Tequila, which you should find to be very smooth. Though this tequila may not require a chaser, the second stage of El Vocho is so interesting that it is hard to pass up. In the second glass, you'll find pineapple juice spiced with cilantro, mint, and jalapeno and it makes for a fantastic follow-up.
According to Milagro, the name "El Vocho" is taken from the VW taxis that dash about Mexico City in their white and green colored rush.
Pour the tequila into one shooter glass.
Blend all other ingredients together and pour into the second shooter glass.
Recipe courtesy: Milagro Tequila