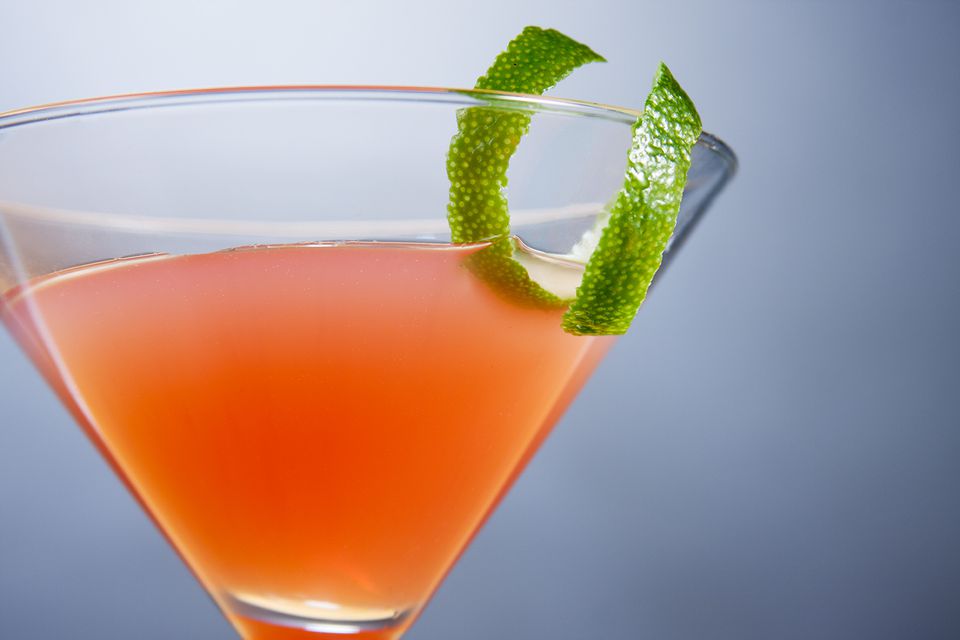 When Las Vegas bartender Cory Mendonca added "Smile & enjoy!!" to his original cocktail recipe, he was not joking. You cannot help but grin when enjoying this lovely drink.
Mendonca has done a fine job in constructing this unique drink. It has also introduced me to a couple of ingredients, which are now on my favorite list.
The drink mixes a great citrus vodka with St. Germain and Cartron Grenade, a sweet and delicious pomegranate liqueur, then to finish it off he adds a fantastic strawberry-lime cider. It all comes together quite nicely and I encourage everyone to seek out the liqueur and cider and mix this one up, I doubt you will regret it.
Nutritional Guidelines (per serving)
Calories
254
Total Fat
0 g
Saturated Fat
0 g
Unsaturated Fat
0 g
Cholesterol
0 mg
Sodium
10 mg
Carbohydrates
33 g
Dietary Fiber
4 g
Protein
1 g
(The nutrition information on our recipes is calculated using an ingredient database and should be considered an estimate. Individual results may vary.)