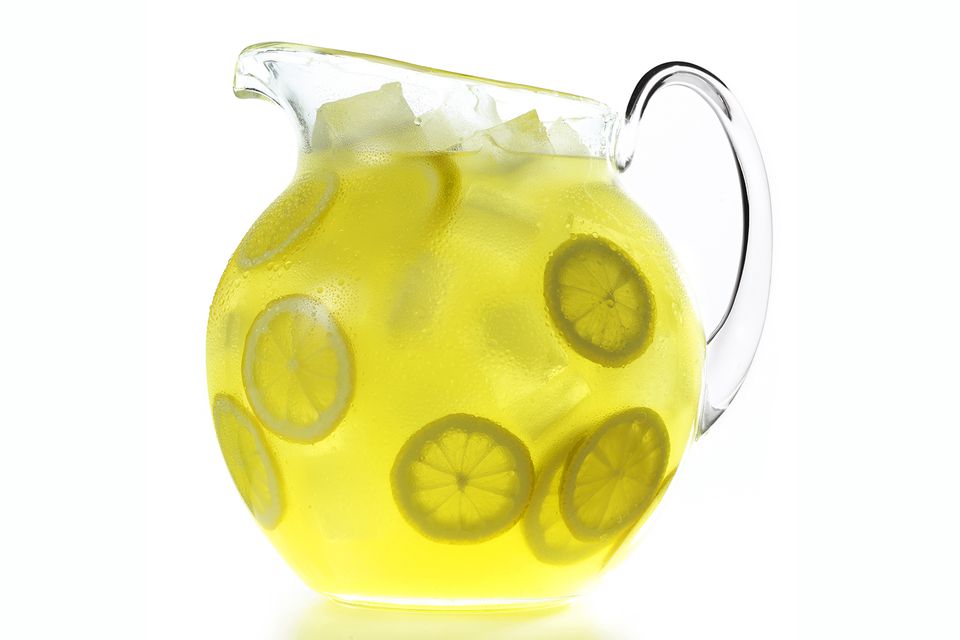 There is nothing quite as refreshing and satisfying as a tall glass of freshly made lemonade and it is not difficult at all. The recipe is quite simple: 2 parts water, 1 part each lemon juice and simple syrup. John Lermayer told us at a San Antonio Cocktail Conference seminar that this is the first drink he has new bartenders learn because if you can get this right, you can get most any drink right... it is all about the balance of sweet and sour.
If your kids love lemonade or want to make a lemonade stand, this is a healthier alternative to the sugar-laden dry mixes you can buy at the store which take forever to dilute properly and they can mix it up themselves (with supervision, of course).
This recipe is written in parts and can be used to make anywhere from a single drink to a large batch that will quench the thirst of the entire neighborhood. All you have to do is keep the ratios in tact. To have the best lemonade, choose organic lemons and sugar.
Pour the ingredients into a cocktail shaker filled with ice.
Strain into a chilled highball glass filled with fresh ice.
Tips:
Prepare the Lemons - To get the most juice out of your lemons allow the fruit to warm up to room temperature and roll them under the palm of your hand, applying gentle but firm pressure, on the counter top before cutting.
Play with Infusions - Add a subtle flavor to your lemonade by using an infused simple syrup or infused ice cubes such as those in this Rosemary Lemonade recipe or the Rio Bravo Lemonade.
Mix a Pitcher - It is obviously difficult to shake a large amount of lemonade in a cocktail shaker so you need to use an alternative. I find that the easiest way to get the best results is to shake the lemon juice and simple syrup, then stir it into the water in the serving container. Another option is to reuse a clean juice bottle, add the ingredients with ice and secure the lid prior to shaking.
Make Limeade - Switch the lemons for limes and you have homemade limeade for drinks such as this Green Lemonade and Coconut Key Lime Momtini.
Lemonade Drink Recipes
Nutritional Guidelines (per serving)
Calories
95
Total Fat
0 g
Saturated Fat
0 g
Unsaturated Fat
0 g
Cholesterol
0 mg
Sodium
21 mg
Carbohydrates
24 g
Dietary Fiber
0 g
Protein
1 g
(The nutrition information on our recipes is calculated using an ingredient database and should be considered an estimate. Individual results may vary.)