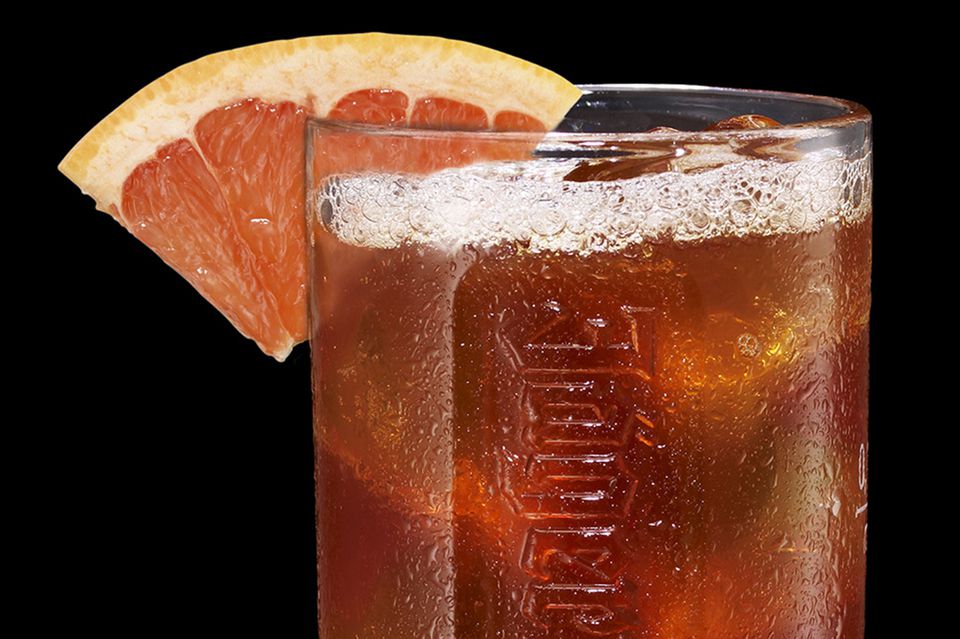 Here is an interesting Jagermeister cocktail that I think many people will enjoy, especially those who are fans of the powerful liqueur.
This one mixes Jager with an aged tequila, a little grapefruit and some sweetener. It has a nice balance of flavors and is actually quite good. The drink's name makes it a great candidate for Halloween parties, but it would also be nice anytime you want to sip on something with a lot of flavor.
Pour the ingredients into a cocktail shaker filled with ice.
Shake well.
Strain into an old-fashioned glass filled with fresh ice.
Garnish with a slice of grapefruit and a pinch of salt.
Recipe Courtesy: Sidney Frank Importing Company
Nutritional Guidelines (per serving)
Calories
109
Total Fat
1 g
Saturated Fat
0 g
Unsaturated Fat
1 g
Cholesterol
0 mg
Sodium
19 mg
Carbohydrates
19 g
Dietary Fiber
4 g
Protein
6 g
(The nutrition information on our recipes is calculated using an ingredient database and should be considered an estimate. Individual results may vary.)