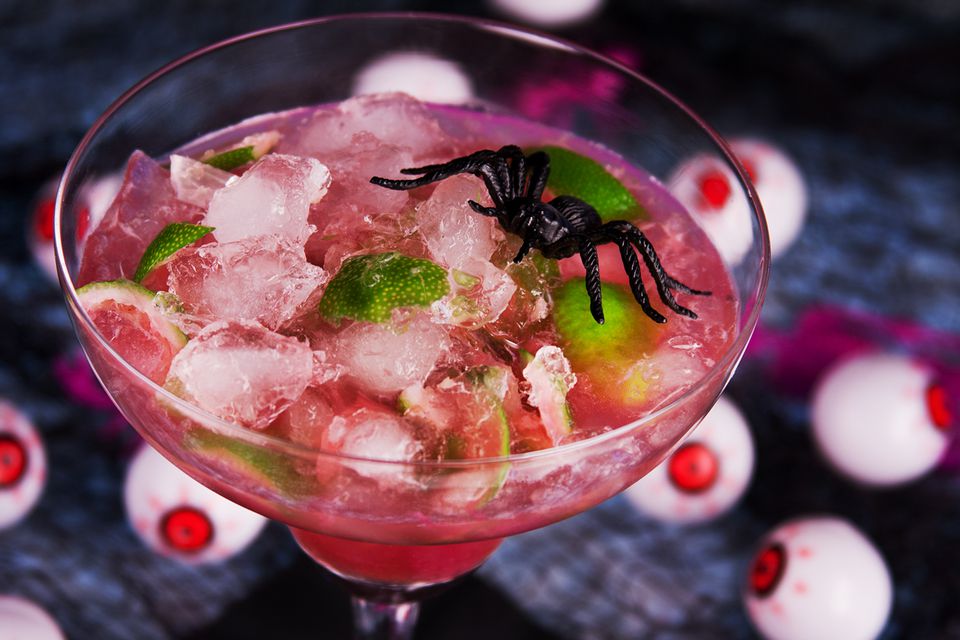 This is an interesting cocktail that is a great novelty for Halloween parties and it is, admittedly, more gimmick than anything else, but that is what is great about Halloween.
The "frog" is lime wheels that are only slightly blended with the other ingredients, creating the idea of an old witches brew with pieces and parts floating in it. Add a few berries, grapes or apple slices for the look of even more unknown creature bodies inside your brew. The trick is to avoid blending until smooth as you normally would, only enough to chop things up and mix them together a bit.
Place all the ingredients in a blender (including the lime wheels).
Blend for 3-5 seconds (ingredients will not be completely blended).
Pour into a chilled hurricane or margarita glass.
Nutritional Guidelines (per serving)
Calories
669
Total Fat
16 g
Saturated Fat
5 g
Unsaturated Fat
7 g
Cholesterol
98 mg
Sodium
78 mg
Carbohydrates
57 g
Dietary Fiber
7 g
Protein
44 g
(The nutrition information on our recipes is calculated using an ingredient database and should be considered an estimate. Individual results may vary.)