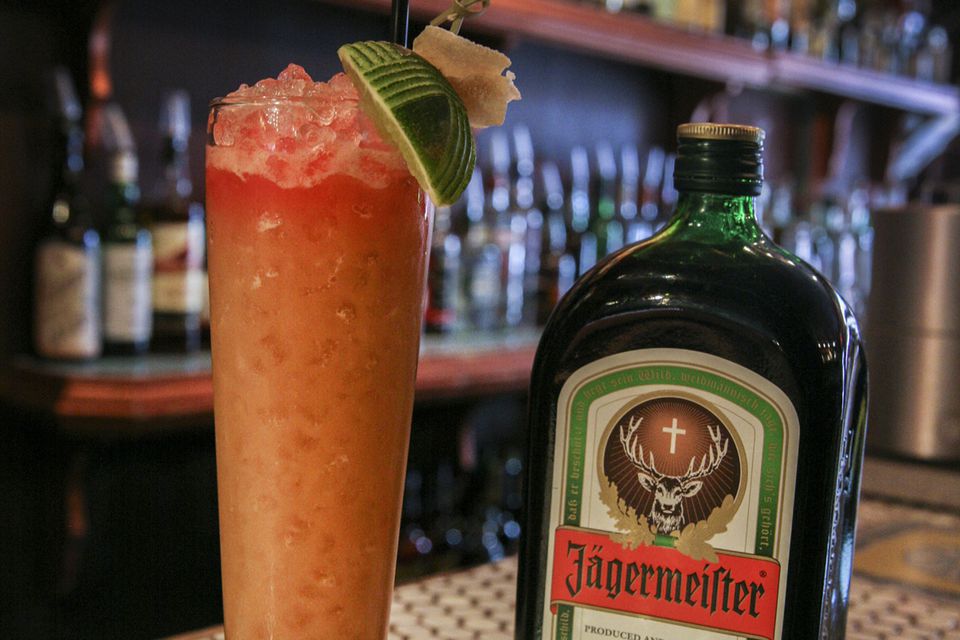 It's time for a German Vacation and in this instance we are talking about a tropical Jagermeister and rum cocktail that is a lot of fun.
The drink is the creation of mixologist Sother Teague of Amor y Amargo in New York City (Facebook page). It mixes Flor de Cana Rum with the 56-ingredients that comprise Jagermeister and pairs those with ginger and orgeat, as well as a touch of lemon. It is all served snowcone-style, over a heaping mound of crushed ice with a heavy amount of bitters to finish it off.
If you do not have an ice crusher, you can easily create pebbles from cubes (and work out any frustration). Simply place ice in a bag (a Lewis bag or plastic storage bag works perfect) and whack it with your muddler or a hammer until it breaks down.
Nutritional Guidelines (per serving)
Calories
263
Total Fat
6 g
Saturated Fat
1 g
Unsaturated Fat
3 g
Cholesterol
79 mg
Sodium
56 mg
Carbohydrates
23 g
Dietary Fiber
14 g
Protein
23 g
(The nutrition information on our recipes is calculated using an ingredient database and should be considered an estimate. Individual results may vary.)