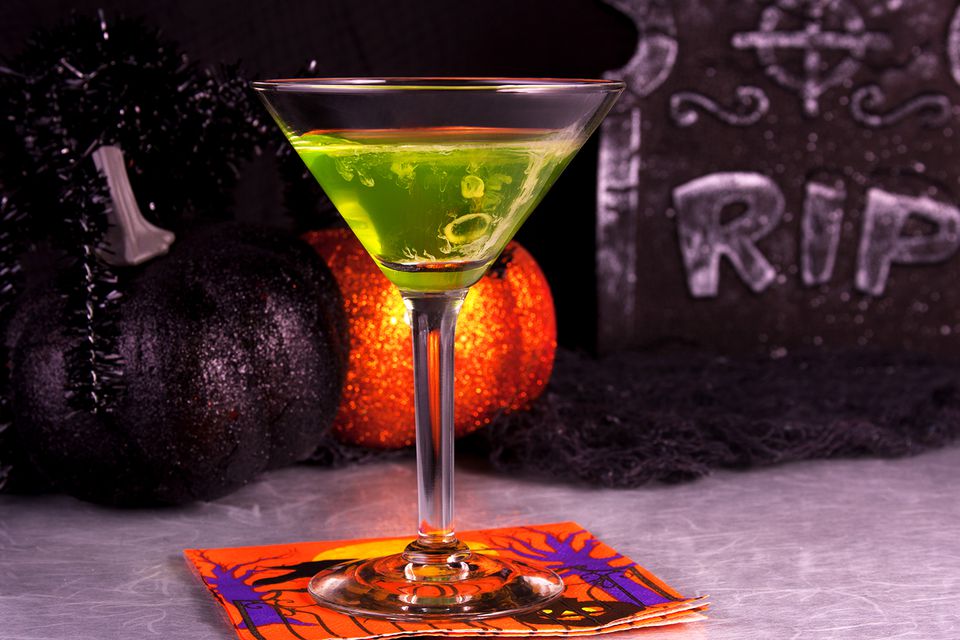 No ghosts in this house, at least not tonight. There's a Ghostbuster in the house and it's time for a party!
This Ghostbuster cocktail is fun, simple and is filled with wonderful fruity flavors. The base is a combination of peach and melon liqueurs, which create a green background for the ghostly figure that appears when you drop a bit of Irish cream inside.
It's a ton of fun, quite the spectacle and a great novelty for Halloween parties.
Nutritional Guidelines (per serving)
Calories
281
Total Fat
0 g
Saturated Fat
0 g
Unsaturated Fat
0 g
Cholesterol
0 mg
Sodium
6 mg
Carbohydrates
40 g
Dietary Fiber
0 g
Protein
0 g
(The nutrition information on our recipes is calculated using an ingredient database and should be considered an estimate. Individual results may vary.)