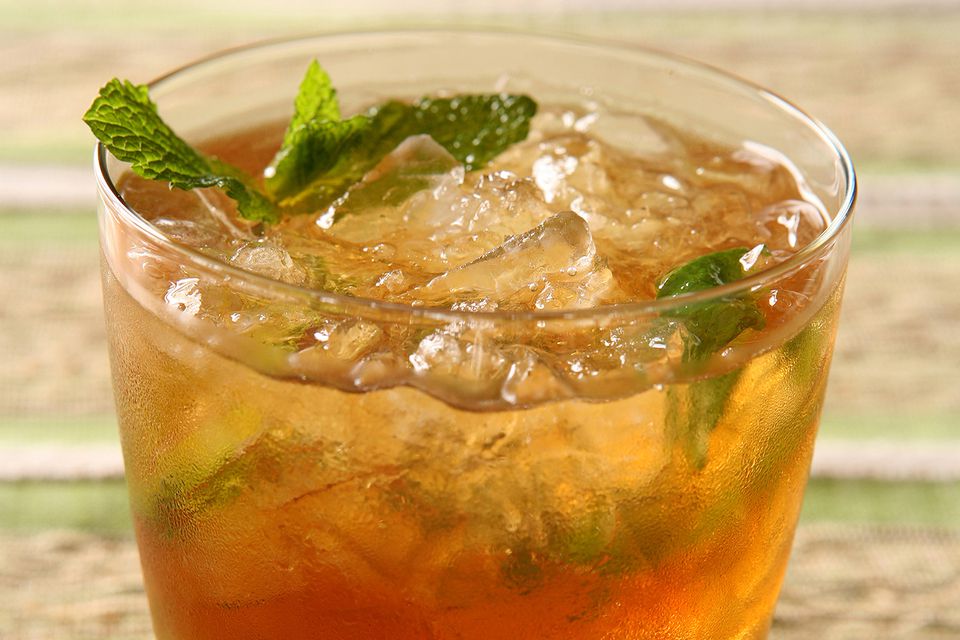 Forget the mint, ginger takes over in this julep and it is a wonderful thing.
It begins with an infusion of ginger into Bulleit Bourbon, which will take around a week, maybe two, depending on your taste. I've had ginger-whiskey infusions come out perfectly at 5 days and some that needed 10, though I would start checking it at 2 days. A lot of this will depend on how much ginger you use.
Once that wonderful concoction is finished, more ginger is muddled with brown sugar, the bourbon is added, then it is all topped off with sparkling soda. The result is a snappy cocktail that is a celebration of both a very fine bourbon and the sweetened spice that is only found in ginger.
Muddle the ginger and brown sugar together until all of the sugar is moistened and nearly dissolved.
Add a dash of soda to finish dissolving the sugar, stir in the bourbon.
Finish with ice, soda to taste, and a lemon or lime twist.
(Recipe from Bulleit Bourbon Whiskey)
Nutritional Guidelines (per serving)
Calories
241
Total Fat
0 g
Saturated Fat
0 g
Unsaturated Fat
0 g
Cholesterol
0 mg
Sodium
8 mg
Carbohydrates
59 g
Dietary Fiber
3 g
Protein
2 g
(The nutrition information on our recipes is calculated using an ingredient database and should be considered an estimate. Individual results may vary.)