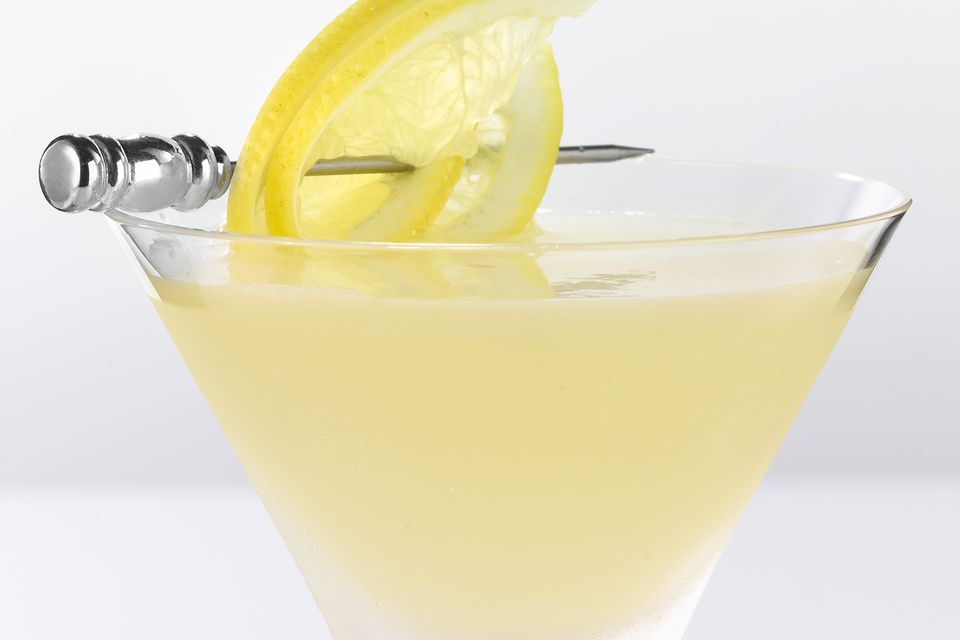 The Ginger Martini is a simple cocktail which features the spicy flavor profile of a ginger liqueur, such as Domaine de Canton. It is a snappy martini and a nice, easy upgrade from the popular Vodka Martini.
In theory, you could garnish this cocktail with a thin slice of fresh or candied ginger, but that could be too much of one flavor. A quick twist of lemon essence expressed over the drink is a much better complement.
If you feel that this recipe uses too much ginger for your taste, feel free to cut the liqueur down to a single ounce and adjust the vodka accordingly.