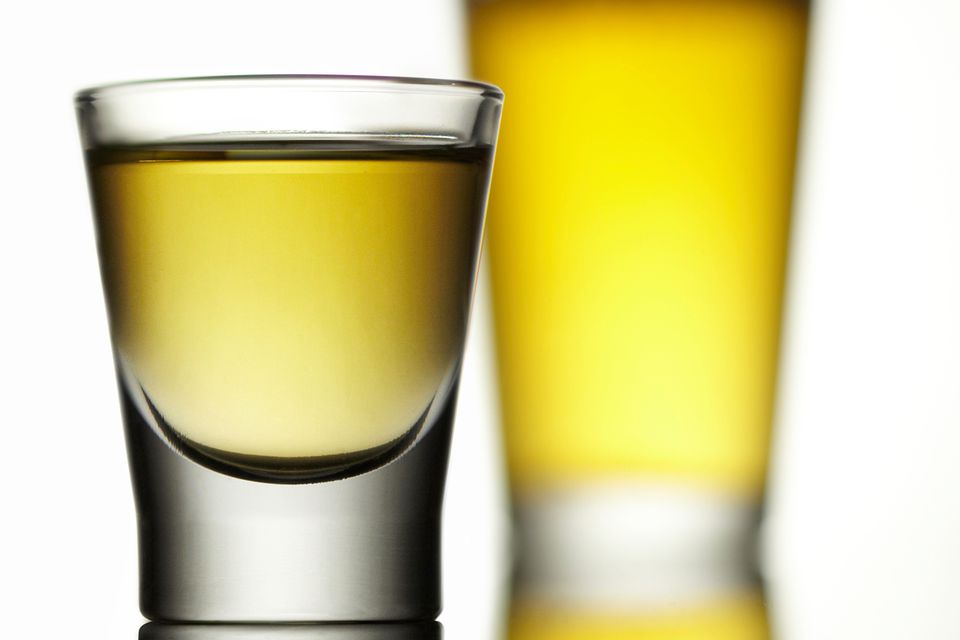 The Gladiator is a drop shot like the Irish Car Bomb. You pour the liqueurs into a shot glass, drop that glass into a larger glass filled with the mixers and "shoot" the entire drink.
You will want to be careful, though, because the loose shot glass has been known to chip a few teeth over the years. Consider yourself warned.
Of course, you can skip that and simply down the shot and chase it with the sparkling orange juice. Either way, it's a fun drink that is actually quite good.
Pour the two liqueurs into a shot glass.
Pour the soda and juice into an old-fashioned glass or other lowball glass.
Drop the shot glass into the other glass and down the drink.
How Strong is the Gladiator Shot?
In reality, the Gladiator may be one of the weakest shooters you will drink. It may surprise you to know that this shot can be as low as 5% ABV (10 proof) if made with 70-proof Southern Comfort, 21-proof amaretto and a 4-ounce chaser.
Of course, your choice in liqueurs and how much juice and soda you pour will affect this, but the fact is that it can be a mild drink.