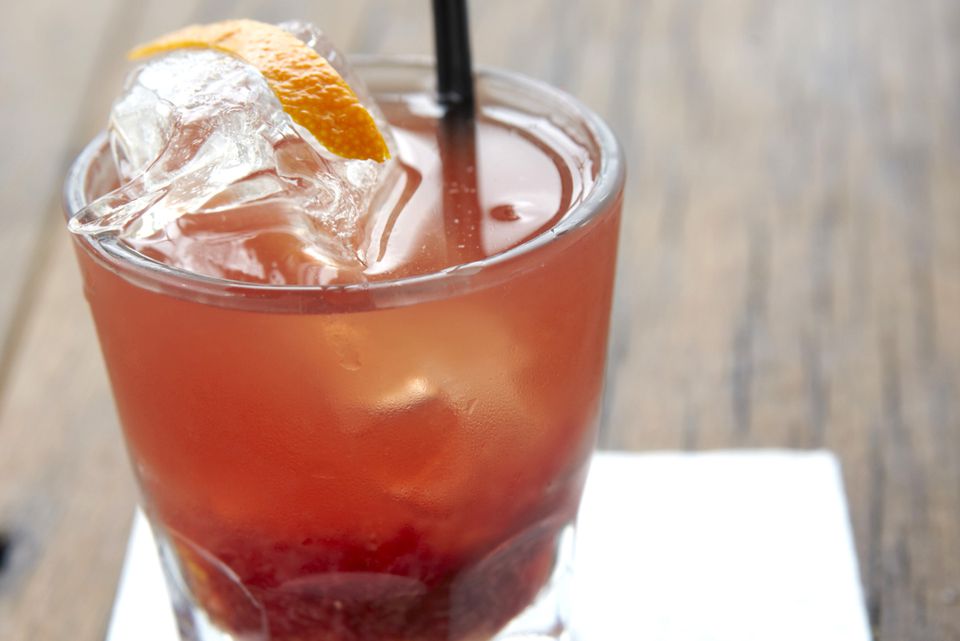 The Godfather is a nice and simple drink that is perfect for those times when you feel like mixing a good Scotch.
The great thing about this easy mixed drink is that it does not disguise the whisky; instead, it merely enhances it with a little flavor. It's good with some of mid- to high-range blended Scotch, though you may want to try your favorite single malt as well.
One could make the connection with "The Godfather" movies because this drink uses the sweet Italian liqueur, amaretto. It also has a slow-sipping feel. One could easily imagine it as a drink Don Corleone might have at his desk while considering favors on his daughter's wedding day.
Appropriately, the Godmother is essentially the same cocktail, just a little softer, and opts for vodka over Scotch.
Nutritional Guidelines (per serving)
Calories
154
Total Fat
0 g
Saturated Fat
0 g
Unsaturated Fat
0 g
Cholesterol
0 mg
Sodium
1 mg
Carbohydrates
7 g
Dietary Fiber
0 g
Protein
0 g
(The nutrition information on our recipes is calculated using an ingredient database and should be considered an estimate. Individual results may vary.)