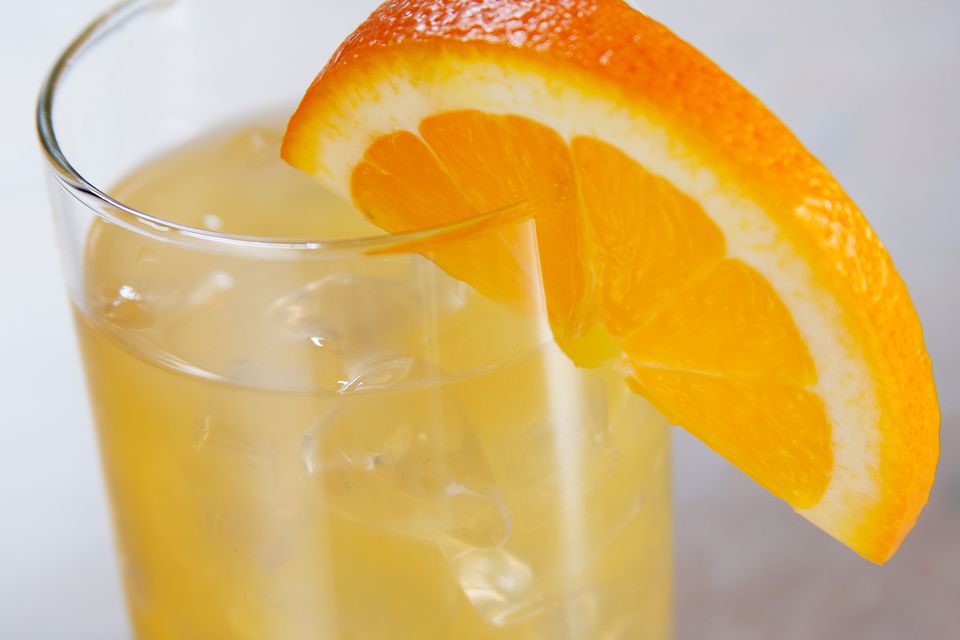 This Gombo recipe is a fun and simple drink that is refreshing, tall, and sure to quench any thirst.
It is a very easy drink that is mixed directly in the glass, requiring just three ingredients. While it may not seem like anything special just by reading the recipe, the finished drink is very fun, flavorful and it may even become one of your new favorites.
In the Gombo, we simply mix that popular spiced rum, Captain Morgan, with orange juice and Mountain Dew. The spice is very subtle behind the citrus, adding  a layer of flavor that isn't in straight orange drinks like the Screwdriver. The soda also adds some interest by lightening up the juice base.
Nutritional Guidelines (per serving)
Calories
171
Total Fat
1 g
Saturated Fat
0 g
Unsaturated Fat
0 g
Cholesterol
0 mg
Sodium
3,781 mg
Carbohydrates
39 g
Dietary Fiber
1 g
Protein
3 g
(The nutrition information on our recipes is calculated using an ingredient database and should be considered an estimate. Individual results may vary.)