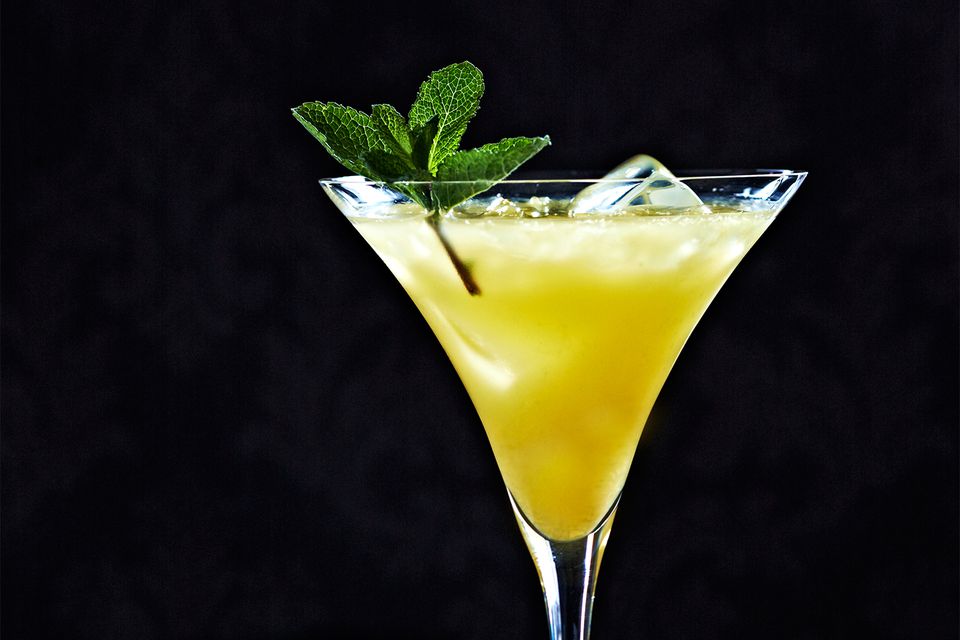 There is nothing like a good luck charm to celebrate spring and this cocktail, appropriately named so, is just what the season calls for. Bobby "G" Gleason created the drink and I appreciate the combination of Jim Beam, lemon, and spearmint.
There are many limoncellos available and they're easy to find at the liquor store. When it comes to the fresh lemon sour, use this recipe for fresh sour mix and skip the lime juice, and by all means avoid the bottle sour mixes because they are just not the same and ruin an otherwise perfectly balanced cocktail
Shake all ingredients with ice until well blended.
Strain into a chilled cocktail glass with an optional sugared rim.
Garnish with a lemon wheel.
** Please note that the little pieces of mint that should be floating around in the cocktail are little bursts of flavor that are considered good luck.
(Recipe Courtesy: Bobby "G" Gleason for Jim Beam)
Nutritional Guidelines (per serving)
Calories
192
Total Fat
2 g
Saturated Fat
0 g
Unsaturated Fat
1 g
Cholesterol
0 mg
Sodium
12 mg
Carbohydrates
14 g
Dietary Fiber
7 g
Protein
9 g
(The nutrition information on our recipes is calculated using an ingredient database and should be considered an estimate. Individual results may vary.)