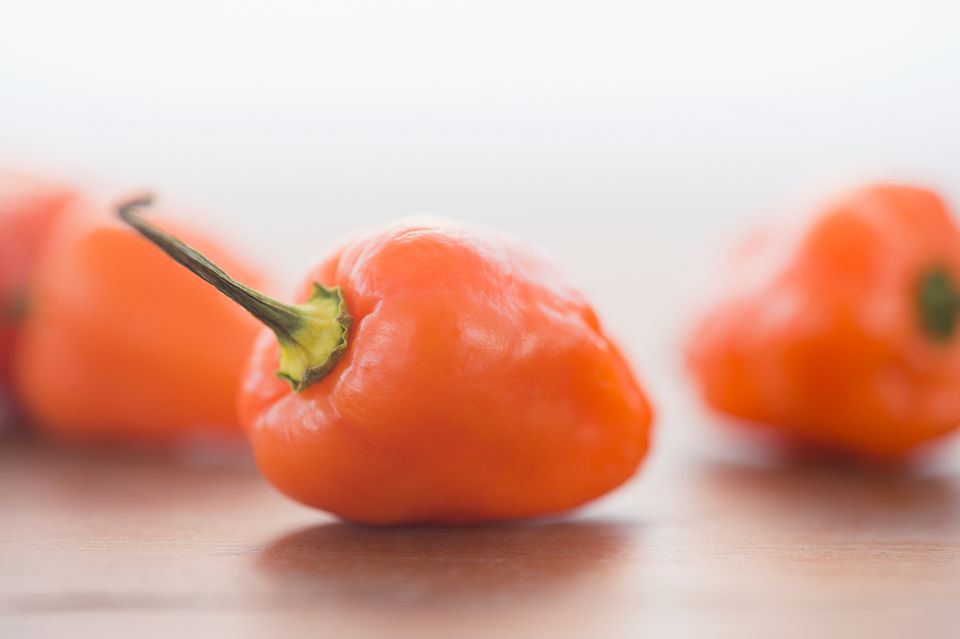 There is nothing different between the Habanero Martini and the Tequini except for the habanero pepper garnish, but the experience of each drink is entirely unique.
The whole pepper infuses the cocktail in glass, much like olives add their flavor to the classic Gin Martini, with its spice. The drink doesn't get as hot as it sounds, it's actually a very nice spiciness for those who can appreciate spice, especially if you use a sweet reposado tequila.
I don't recommend eating the pepper when the drink is gone, but I do recommend washing your hands after handling it.
Nutritional Guidelines (per serving)
Calories
124
Total Fat
1 g
Saturated Fat
0 g
Unsaturated Fat
0 g
Cholesterol
0 mg
Sodium
5 mg
Carbohydrates
25 g
Dietary Fiber
5 g
Protein
4 g
(The nutrition information on our recipes is calculated using an ingredient database and should be considered an estimate. Individual results may vary.)