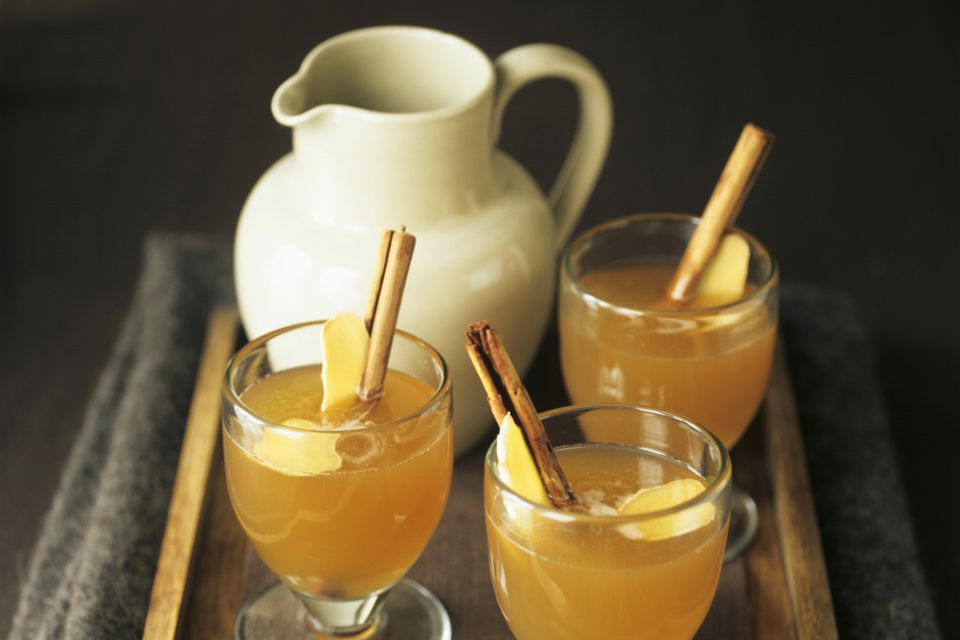 This Hot Apple Pie is delicious, easy and it's one that you'll likely find yourself coming back to often. This warm apple cider drink makes a perfect fall cocktail and deserves to be at all of your cool weather parties.
The recipe is a simple way to spike hot apple cider. It includes Tuaca, an Italian liqueur with deep roots and a wonderful citrus and vanilla hint. When that is combined with the cider, it is very comforting and soothing.
2 ounces
1/ 2 cup  apple cider (hot)
Garnish:
Garnish: stick of
Pour the Tuaca in an Irish coffee glass.
Fill with hot apple cider.
Top with whipped cream.
Garnish with a cinnamon stick.
How Strong is the Hot Apple Pie?
You can make this drink as strong as you like, it's all going to depend on how much cider you pour. Let's assume that we add 4 ounces of cider to the glass. In this instance, the Hot Apple Pie would have an alcohol content of about 11% ABV (22 proof).
It is a relatively gentle drink and a nice, soothing sipper.
Nutritional Guidelines (per serving)
Calories
145
Total Fat
0 g
Saturated Fat
0 g
Unsaturated Fat
0 g
Cholesterol
0 mg
Sodium
7 mg
Carbohydrates
28 g
Dietary Fiber
6 g
Protein
7 g
(The nutrition information on our recipes is calculated using an ingredient database and should be considered an estimate. Individual results may vary.)