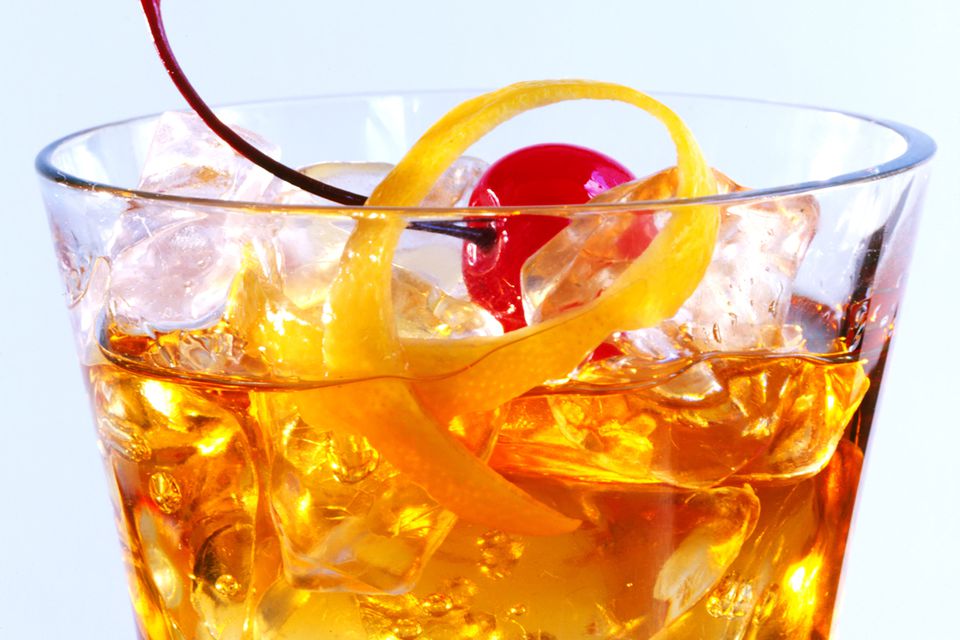 Most hunting seasons take place in autumn and with the chillier weather you are going to want a great drink to warm you up from the inside out.
This lowball cocktail has the hunter in mind, what with whiskey, brandy and a hint of cherry. It is a perfect way to relax after a day of hiking through the woods or staking out a deer trail.
Pour the whiskey and cherry brandy into an old-fashioned glass with ice.
Garnish with a maraschino cherry.
The Huntress Cocktail
This lowball cocktail is perfect for the hunting woman. Imagine, after a chilly autumn day trekking through the fields and woods only to return to home or camp with a Huntress Cocktail waiting for you. What a lovely thought.
Maraschino is a good option for the liqueur, though any other cherry liqueur will do, they just may not be as natural in the cherry flavor.
Cherry brandy is another viable substitute. 
Ingredients
Preparation
Pour the ingredients into a cocktail shaker with ice.
Shake well.
Strain into a chilled old-fashioned glass.
Nutritional Guidelines (per serving)
Calories
115
Total Fat
0 g
Saturated Fat
0 g
Unsaturated Fat
0 g
Cholesterol
0 mg
Sodium
0 mg
Carbohydrates
2 g
Dietary Fiber
0 g
Protein
0 g
(The nutrition information on our recipes is calculated using an ingredient database and should be considered an estimate. Individual results may vary.)