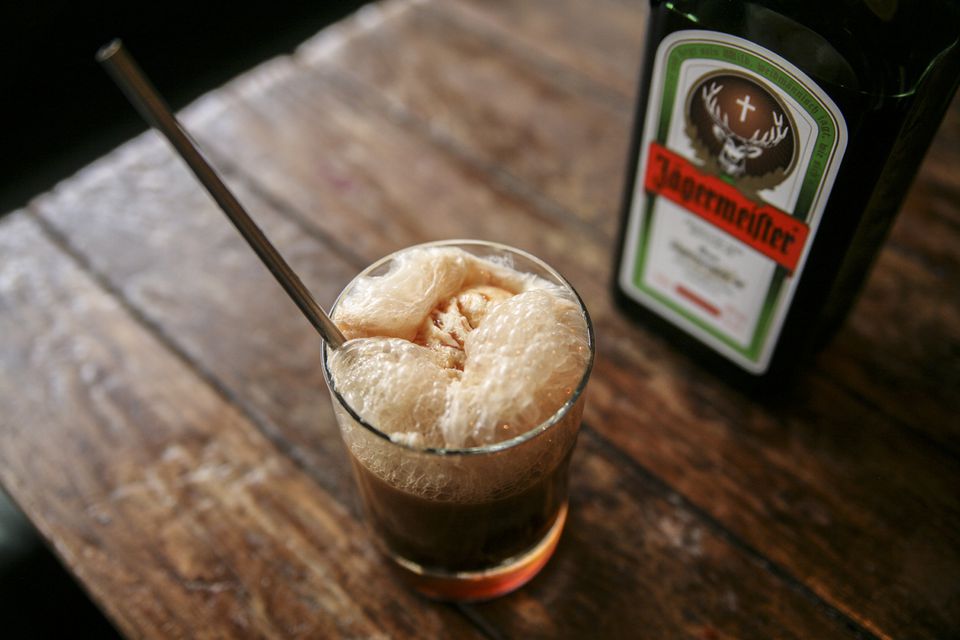 I wonder if you have thought about adding Jagermeister to your Root Beer Float yet? Well, Erin Sullivan of The Third Man in New York City did and it is almost too much fun.
The Inside Scoop is not as simple as adding a shot of Jagermeister to the classic childhood drink (though that isn't a bad idea). It's a little more complicated and, shall we say, sophisticated than that.
The drink begins with a misting of Chartreuse in a tumbler, then builds the liqueur, root beer, and ice cream in normal float fashion. It is then topped off with root beer bitters and an expression of orange oil. The first and last steps are small, but they are essential to bringing the drink to a new level of flavor and they are easy enough to do that it is worth the little bit of extra effort.
For the bitters, there are a number of recipes online for homemade root beer bitters and one of the best commercial options you will find is the Sarsaparilla Dry Bitters from Bad Dog Bar Craft.
Spray a rocks glass with Chartreuse.
Add chilled Jägermeister and root beer.
Add scoop of vanilla ice cream on top.
Dash ice cream with root beer bitters.
Express an orange twist over top and discard.
Recipe Courtesy: Jagermeister
Nutritional Guidelines (per serving)
Calories
148
Total Fat
5 g
Saturated Fat
4 g
Unsaturated Fat
0 g
Cholesterol
1 mg
Sodium
35 mg
Carbohydrates
14 g
Dietary Fiber
0 g
Protein
2 g
(The nutrition information on our recipes is calculated using an ingredient database and should be considered an estimate. Individual results may vary.)