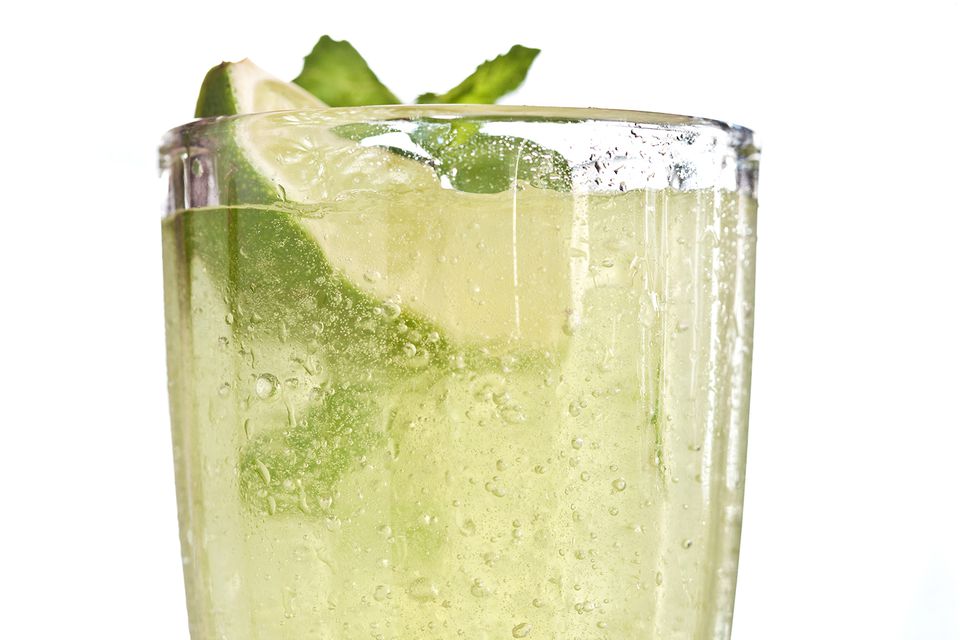 If you are seeking a St. Patrick's Day sipper or an easy green drink that is both refreshing and intriguing, check out the Irish tea party cocktail. Sure, the Jameson Irish whiskey and green tea mix is great on its own, and a nice alternative to similar drinks such as the Jameson and Ginger (without the carbonation). Yet, sometimes it is the little things that make a world of difference—it is the absinthe rinse that transforms this cocktail into something special.
Pour absinthe into a rocks glass and tilt the glass, rotating it, to coat the inside of the glass with the absinthe. Tip the glass to allow the absinthe to reach the rim of the glass, continuing to swirl. Once the glass is completely coated, pour out the remaining absinthe.
Add ice to the glass.
Pour the Jameson over the ice.
Add green tea and garnish with a lime slice.
(Recipe from Jameson Irish Whiskey)
The Purpose of a Rinse
The point of a rinse in a cocktail recipe is to impart the cocktail with the flavor of a strong spirit without overwhelming the drink with that liquor's intense flavor. The small amount of alcohol that has been used as a rinse will leave its characteristic taste inside the glass but won't have a major effect on the flavor of the finished recipe.
In this drink, despite the fact that the absinthe is just a little rinse, Pernod is a 136-proof spirit so we can't ignore it when estimating the alcohol content of the Irish tea party cocktail. However, it is still insignificant and this drink remains relatively mild, weighing in at right around 10 percent ABV (20 proof). In this case, the absinthe is included for taste, not potency.