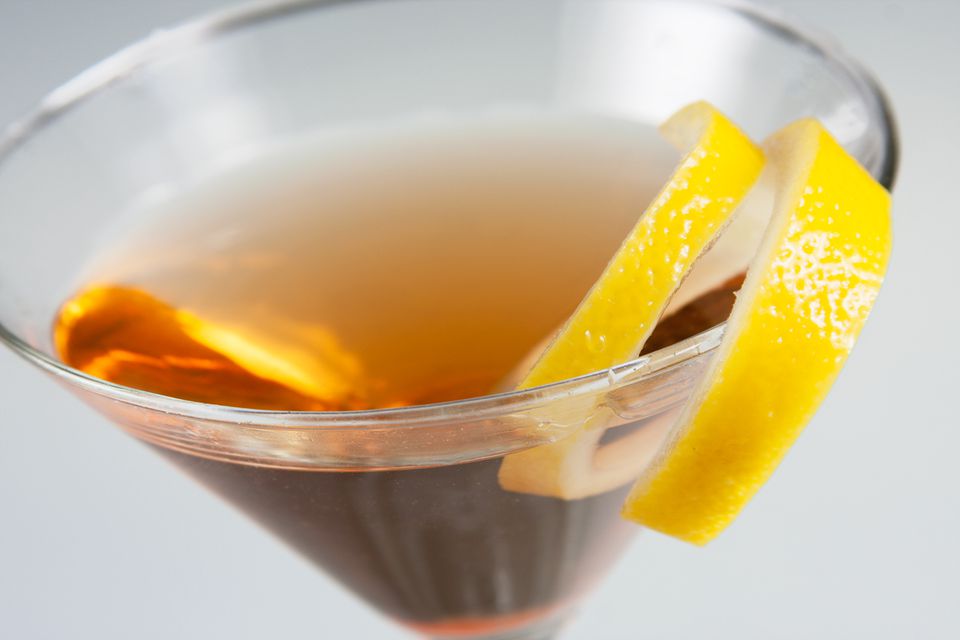 Jean Harlow was the first platinum blonde that brought sex to the Hollywood scene and she has her own cocktail.
This drink named after her is a sweet rum martini, supposedly a favorite of the actress. The recipe is very simple, just an equal mix of your favorite light rum and sweet vermouth garnished with a sexy lemon spiral.
Though not as popular as the Martini or Manhattan, the Jean Harlow Cocktail is a fascinating experience that shows how many classic cocktails kept the ingredients simple. It is also another testament to the versatility of that bar essential we call vermouth.
Harlow's short career was highlighted by her starring roles in Red Dust with Clark Gable and Libeled Lady with Spencer Tracy. Harlow's untimely death at only 26 years old caused her to miss out on what could have been her biggest role, that which was filled by Fay Wray in King Kong.
Nutritional Guidelines (per serving)
Calories
326
Total Fat
15 g
Saturated Fat
6 g
Unsaturated Fat
10 g
Cholesterol
32 mg
Sodium
422 mg
Carbohydrates
2 g
Dietary Fiber
0 g
Protein
11 g
(The nutrition information on our recipes is calculated using an ingredient database and should be considered an estimate. Individual results may vary.)