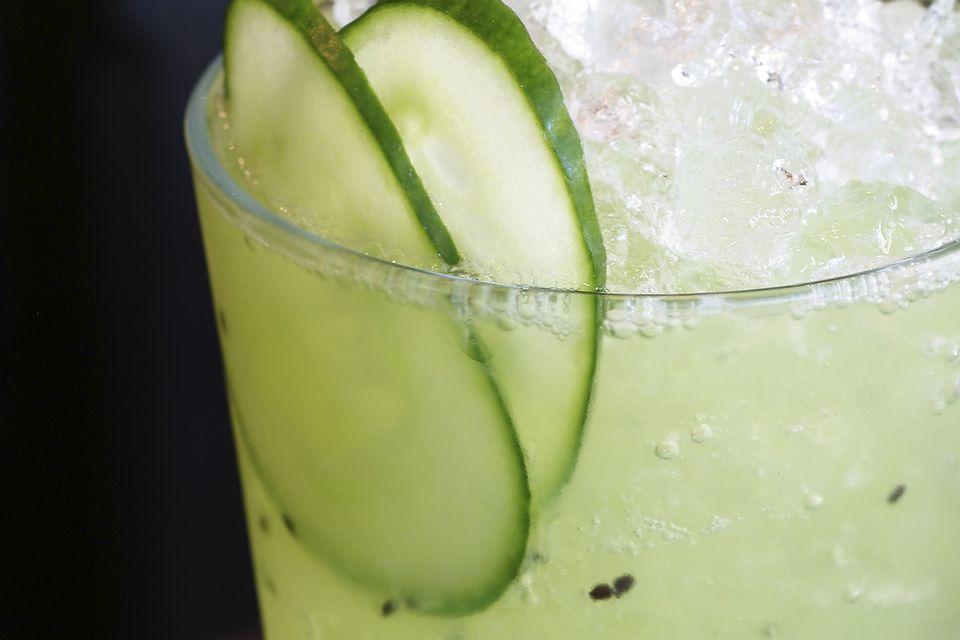 Sure, this cocktail was originally designed as a St. Patrick's Day drink, but it also makes an ideal and refreshing sipper all spring and summer long. It focuses on a combination of fruit, including fresh cucumber and lemon with pear vodka, and the herbs elderflower and mint.
You will notice the recipe giving the choice of either club soda or lemonade is given and both are great options, but it adds a special something to the drink when made with equal parts of each. This cocktail recipe was provided by Grey Goose.
In a cocktail shaker, mix all ingredients.
Serve in a highball glass with cubed ice and garnish with mint, cucumber slices, and lemon zest.
Top with lemonade or club soda.
Nutritional Guidelines (per serving)
Calories
683
Total Fat
0 g
Saturated Fat
0 g
Unsaturated Fat
0 g
Cholesterol
2 mg
Sodium
107 mg
Carbohydrates
136 g
Dietary Fiber
2 g
Protein
5 g
(The nutrition information on our recipes is calculated using an ingredient database and should be considered an estimate. Individual results may vary.)