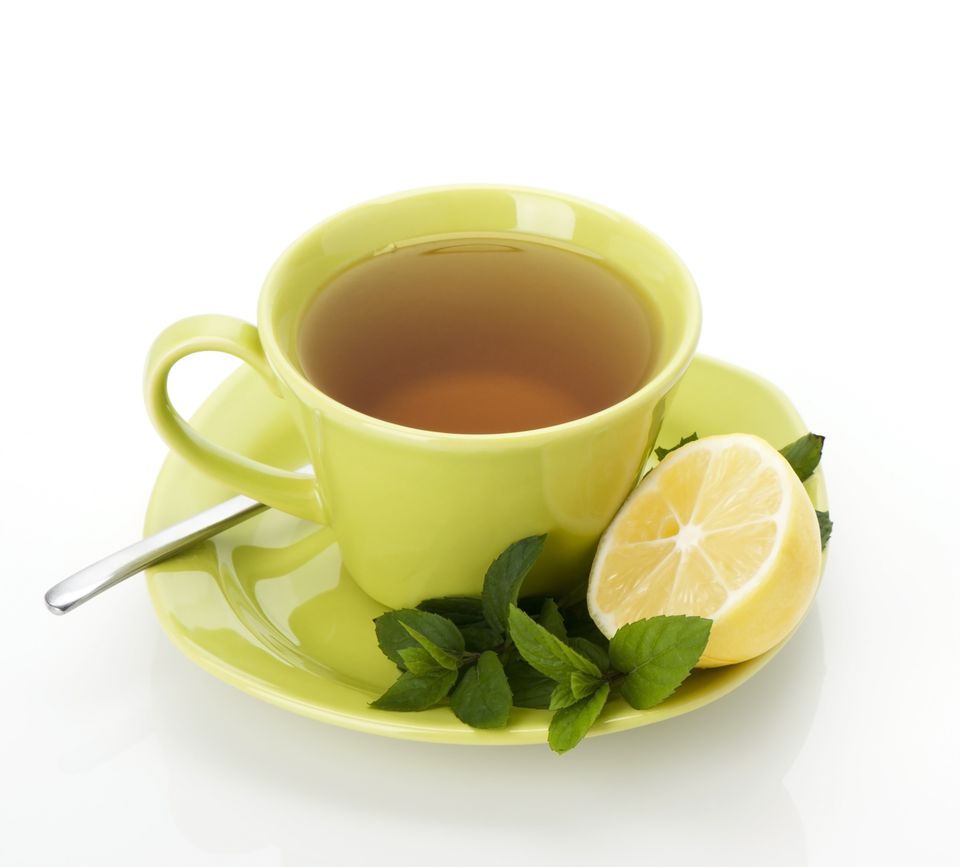 This green tea recipe has the health benefits and zingy flavor of ginger plus the refreshing citrus taste of lemon thanks to Lemon-Ginger Simple Syrup. Just make a batch of simple syrup in advance and you can make hot or iced Lemon-Ginger Green Tea in about six minutes.
Steep the tea for three minutes.
Strain and add Lemon-Ginger Simple Syrup.
Serve hot or pour over ice.
Nutritional Guidelines (per serving)
Calories
72
Total Fat
0 g
Saturated Fat
0 g
Unsaturated Fat
0 g
Cholesterol
0 mg
Sodium
19 mg
Carbohydrates
15 g
Dietary Fiber
1 g
Protein
4 g
(The nutrition information on our recipes is calculated using an ingredient database and should be considered an estimate. Individual results may vary.)