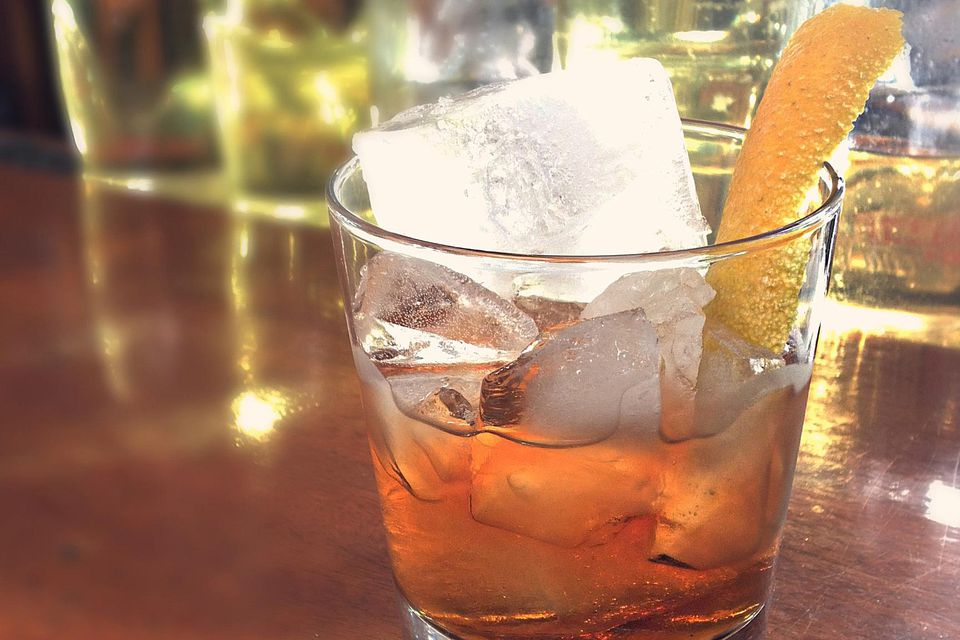 If you are looking for a truly unique and interesting cocktail to serve on Thanksgiving Day or any autumn occasion, this is a great choice. It was created by Nikki Sunseri of Little Dom's in Los Angeles, California and is being served there during the 2013 autumn.
It is an ingenious recipe that is as simple as it is unique. It does require about a week of preparation as you will need to infuse Eagle Rare Bourbon with butternut squash that is roasted with cinnamon and sugar. Once you have the infusion, the cocktail is as simple as adding maple syrup and two bitters.
2 ounces Butternut-infused Eagle Rare Bourbon Whiskey * (recipe below)
1/4 ounce Real Maple Syrup
Splash Urban Moonshine Maple Bitters
Splash Fee Brothers Barrel Aged Bitters
Garnish: orange peel
Butternut Infused Bourbon:
Dash of cinnamon
Dash of sugar
1/3 of a bottle of Eagle Rare Bourbon Whiskey
Pour the ingredients into an old-fashioned glass filled with cracked ice.
Garnish with an orange peel.
Butternut Infused Bourbon:
Cut up a butternut squash into tiny pieces and lightly dust them with sugar and cinnamon.
Roast for about 20 minutes until they are a bit dry and golden.
Cool to room temperature and add to a bottle filled 1/3 of the way with Eagle Rare.
Let that sit for at least 6 days.  
A note from Nikki on the drink and infusion: "The Butternut Old Fashioned is something that was dreamed up for fall and we have perfected the infusion by playing with the ratio of sugar and spices.
Eagle Rare is high in rye content so it tends to balance out the rich flavor of the roasted butternut squash. I like using Peychauds bitters because of the great color and the strong anise notes that play well with the maple and squash."