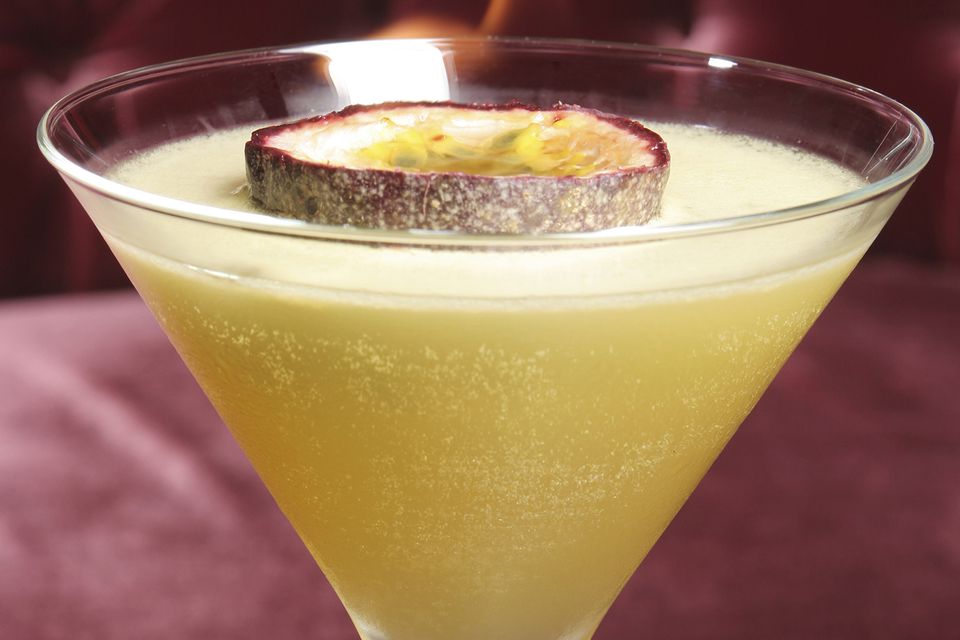 A perfect combination of pear-flavored vodka and sake, the Lotus Blossom is one flavor-filled Martini that is both complex and delicate. This recipe includes muddling lychee nuts, sugar, and lime, making it slightly more time consuming but worth every sip in the end. The Lotus Blossom is also a great way to display the natural flavors of one of Grey Goose's best vodkas yet, La Poire.
1 1/2 part Grey Goose La Poire Vodka
1 part sake
1/2 part simple syrup or 1/2 part sugar
3 lychee nuts (canned or jarred)
1 lime wedge
Garnish: sliced pear
In the bottom of a shaker place the lychee nuts, sugar and lime wedge.
Muddle gently.
Add ice, sake and vodka.
Shake vigorously until the outside of the shaker is frosted and beaded with sweat.
Strain into a cocktail glass.
Garnish with a sliced pear.
Recipe Courtesy: Grey Goose Vodka
Nutritional Guidelines (per serving)
Calories
3348
Total Fat
277 g
Saturated Fat
20 g
Unsaturated Fat
76 g
Cholesterol
0 mg
Sodium
110 mg
Carbohydrates
177 g
Dietary Fiber
17 g
Protein
59 g
(The nutrition information on our recipes is calculated using an ingredient database and should be considered an estimate. Individual results may vary.)